Morristown is one of New Jersey's most in-demand areas. It has a proud local culture and
rich history
as a pivotal site in the American Revolution. Plus, it features gorgeous colonial homes, great public schools, and plenty of local coffee shops, restaurants, and boutiques. Morristown has consistently been ranked among the best places to live in the state of New Jersey and offers a quality of life that is unparalleled.
If you are looking for a
new home or investment property in Morristown, NJ
, you already know that the town has a strong real estate market that is buoyed by consistent demand and a healthy supply of single- and multi-family properties. Here is a closer look at the Morristown real estate market and five trends you can expect in 2022.
Housing prices will continue to rise
Despite many dire predictions about the current economy, housing prices are expected to continue to rise in 2022. Many experts predict that while the pace of growth may slow down compared to the past two years,
there is no indication
that values will depreciate. The markets that are expected to cool off the most continue to be major urban areas like New York City, San Francisco, Milwaukee, and Chicago. Demand for suburban areas like Morristown, however, is expected to stay strong.
The Morristown, NJ, real estate market has remained relatively stable despite the frenzy in other parts of the country. The number of new listings decreased slightly from 2020 to 2021, and the median listing price also increased by a few percentage points. But there were no wild swings suggesting volatility.


This means that another year of consistent growth is forecast for Morristown real estate. You may not see your home double in value in a matter of months, but there is also no indication of a market crash coming anytime soon.


So, if you are looking to buy single-family homes in Morristown, NJ, now is a good time to invest. The market is stable, demand is consistent, and great deals are still available.
As rates rise, smart buyers will look to lock them in
The beginning of a series of expected interest rate hikes may make financing a property a bit more expensive for buyers in the Morristown real estate market. The Federal Reserve cut rates to historic lows back in March 2020, which is partially what led to the buying frenzy that resulted in a
16.9% increase
in the median home sale price in the U.S. in 2021.
The Fed does not directly set mortgage rates, but it does have a major impact on them because it sets the rate at which banks borrow money from each other. So, the cheaper it is for lenders to borrow capital, the cheaper it is for consumers to also borrow that capital to purchase a home. As the Fed increases its rates, banks will also be forced to increase the rates at which they can lend out that money.


So, what does this mean for anyone thinking of buying a home? Prospective Morristown real estate buyers have to be aware that the days of cheap loans are coming to an end. Mortgage rates are edging higher, and that can result in borrowers paying tens of thousands more over the life of a loan. In addition, homeowners with adjustable-rate mortgages, or home-equity lines of credit, will begin to see increases.


If you have been thinking of applying for a mortgage or refinancing an existing loan, now is the time to do it. If you're not quite ready, just be prepared to pay a slightly higher interest rate or work on your credit and financial profile so you can get the best deal possible. The more you can do to prepare, the easier it will be to secure a good rate.
The market is expected to be slightly less frenzied
With all the changes currently happening in the world, it seems likely that the Morristown real estate market will become slightly less competitive. Strong demand is still expected, but the market is unlikely to be quite as intense as it has been over the past two years.


As employees return to the office, a good percentage of people will go back to living in major urban areas, taking a bit of pressure off suburban areas like Morristown, NJ, real estate. For many, though, remote work is here to stay, so it seems unlikely that this change will be dramatic.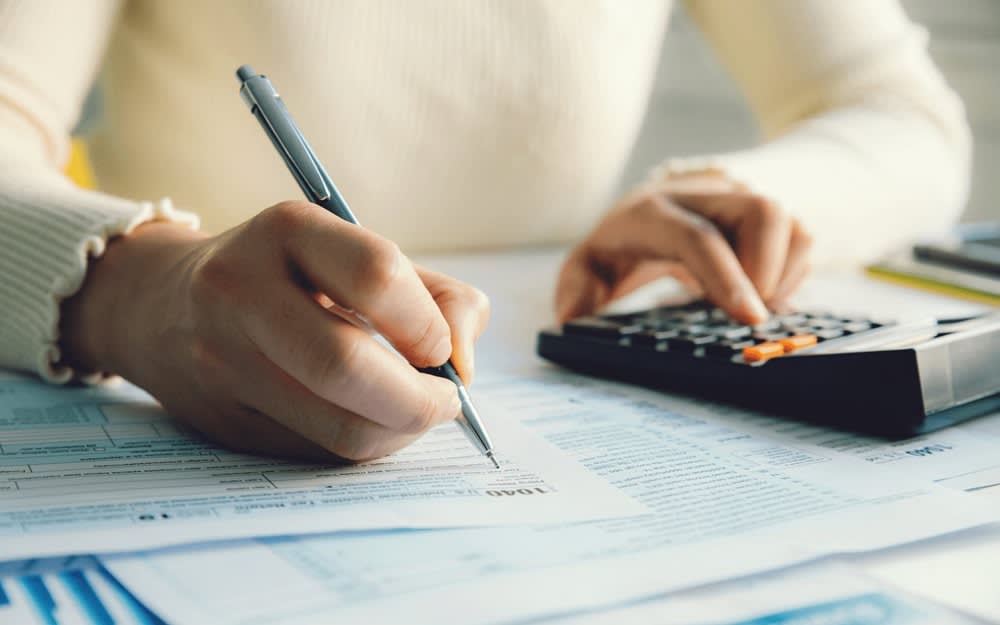 This doesn't mean the market will weaken, but there won't be as many wild bidding wars and mad dashes to secure a home before it gets bought up by someone else.

At the moment, it's still a seller's market, and the demand for housing in Morristown is strong relative to the amount of available inventory.
Buyers should be able to negotiate
Morristown real estate buyers can expect to pay a bit more for a mortgage but may also have more room to negotiate when it comes time to make an offer. For the past two years, many buyers have lost that ability because the competition was so intense.
Bidding wars
were common in Morristown real estate, and with institutional investors getting involved in the purchase of single-family homes, the average buyer lost a bit of leverage.
It seems like that level of unprecedented demand is ending, especially as the Fed continues to increase interest rates. So, while it may be a bit more expensive to get a loan, it also seems likely that the pendulum will begin to swing in favor of the buyer.


Morristown is still considered a strong seller's market, so don't expect to simply walk into a home and set your price. But as the market begins to cool off, the power dynamic will shift and give buyers a bit more leverage at the negotiation table. Continue to explore our website for resources, so you're prepared to make an offer and close on a home.
Sellers may have to wait a bit longer for the right offer
Sellers can still expect a favorable market but may need to be a bit more patient to get the price they're looking for when they list Morristown real estate. Home prices are at an all-time high, and there will likely be a slight dip in demand compared to a year ago.


We're coming off a record-breaking year in terms of home sales, and many sellers have gotten spoiled. While demand for Morristown real estate is still strong – and values are likely to increase – it may be unrealistic to expect an immediate rush of offers as soon as you put the home on the market.


However, as long as you price the home reasonably and have a bit of patience, you can expect to get a fair offer. The market is simply stabilizing after a period of extreme growth. While some residual effects of that growth may continue over the next few months, prepare for demand to slow down, especially as interest rates tick up. Visit our website for resources that can help you price and list your home, so it doesn't linger on the market.
Ready to Take the Next Step?
If you're looking for an investment property or you want to sell your home fast in Morristown, NJ, we at The Chaconas Group are a dedicated team of brokers who know the New Jersey market like no one else. Whether you're looking for a single-family home or are in search of a multi-family home for sale in Morristown, NJ, we are happy to help. We have a wide selection of high-quality listings and relationships with sellers and landlords all over New Jersey. Contact one of our
Morristown real estate professionals
today if you have any questions or you're ready to start your search.