Owning Morristown real estate is a financial investment that can pay dividends if you build up equity and see the property value increase. Over time, you can influence your return on investment (ROI) by making upgrades that increase the house's appeal and merit a higher selling price.


It's no secret that home values have shot up in recent years, and Morris County real estate is no exception to that national trend, posting a year-over-year jump of 12% in median sales price, according to
stats from New Jersey Realtors
. However, no matter how much of a seller's market it is, buyers also expect
Morristown, NJ real estate
to have the latest bells and whistles. Since it can sometimes be difficult for an owner to determine exactly which home improvements will translate to a higher selling price down the road, here are six strategies savvy local investors use to increase their ROI.
Make your home pop with curb appeal
Morristown real estate is situated on leafy streets
brimming with history
that dates back to the Revolutionary War. Buyers will expect the homes they visit to stand out, and the exterior of your house is a critical factor in its appeal. Someone will determine if the property is worth buying from their
first impression
of your home. When a potential buyer arrives for a showing, the first impression comes from the home's exterior.
Boosting your curb appeal can help the property look like a top-dollar investment to prospective buyers. The checklist for curb-appeal upgrades includes fresh paint and a manicured, clutter-free lawn. Given Morristown's seasonality, curb appeal is also weather dependent: For example, in the fall, make sure leaves are raked, and in the winter, shovel snow. Local professionals can assist, or you can DIY.


Landscaping matters a great deal to potential buyers: Having landscaping outside a home boosts values up to 10%, according to
a survey
of real estate pros.
A freshly painted exterior can also enhance your curb appeal among Morristown real estate offerings. Use a fresh coat of paint to revive any worn-out spots and add some instant charm to your home.
Cash in with your kitchen and bathroom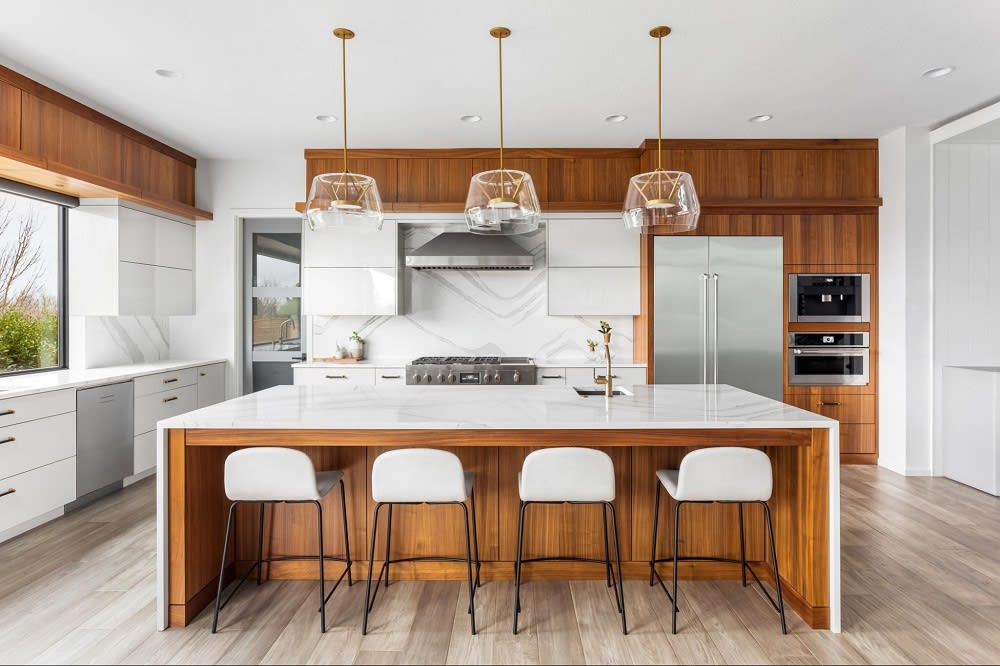 Remodeling a kitchen or bathroom can offer a greater return on investment. An attractive and pleasant kitchen is essential. Studies have shown that small kitchen remodels can result in an
83% return on investment
, an important consideration for those looking to sell a home fast in Morristown, NJ. Minor kitchen upgrades involve projects such as resurfacing cabinets and updating the floors.
Many prospective home buyers believe outdated kitchen appliances are a big turn-off, and owners should consider replacing some of them with more energy-efficient models. Other quick and easy upgrades that will raise the value of your home include changing the kitchen hardware and light fixtures.


High-quality bathrooms are a must for those seeking to max out ROI in Morristown real estate. Owners should check their plumbing system and consult with local experts to make sure all systems are functional. Small additions to bathrooms, such as increasing the number of mirrors, also make a big difference to buyers.
Small updates lead to big profits
Most people don't want to buy fixer-uppers, especially those eying luxury homes for sale in Morristown, NJ. To boost value, you should sweat the small stuff before listing your house for sale. Making small upgrades to your home can increase your pool of high-end buyers.


Simple upgrades like replacing old light fixtures or changing out the front door will give your home a nice bump in value. Replace a dated garage door, as it can ruin your home's curb appeal. A new garage door
can boost your ROI by up to 98%
.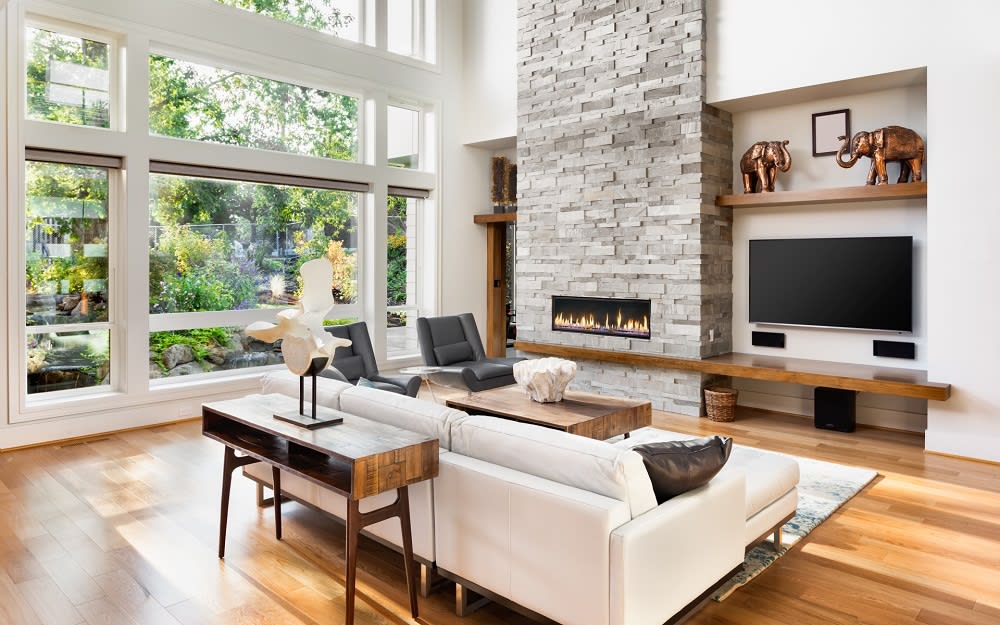 Completing renovations on unfinished spaces can also give you a lot of bang for your buck. For example, installing flooring in a basement will increase your home's value. Ask
your local Morristown, NJ real estate agent
for tips on contractors, or get quotes from flooring pros.
If you're considering going the DIY route, Lowe's in Morris Plains or Home Depot in East Hanover will have the supplies you need to finish projects both large and small.
Invest in aesthetics
What's inside a house is just as important as its curb appeal, so owners looking to up their ROI in Morristown real estate should also focus on interior appeal. Repaint your walls with a fresh coat of paint to transform your space and add value to the home. A freshly painted room will look brighter and refreshed, with the light neutral colors having the widest appeal. Opt for higher quality paint when repainting your home.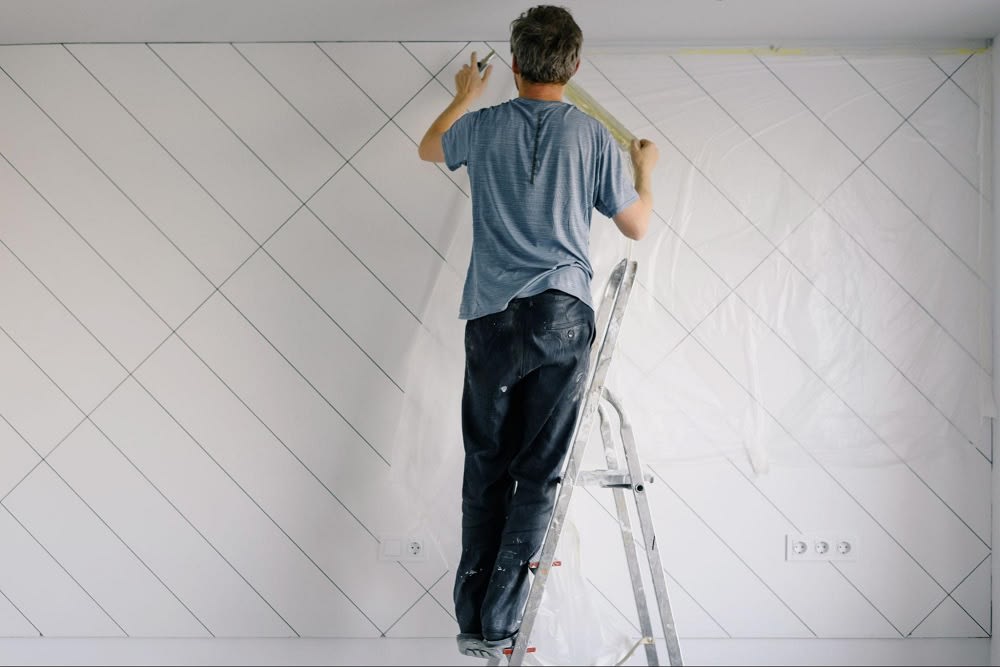 Homeowners may also want to consider staging their homes before selling. Luxury homes for sale in Morristown, NJ are likely to benefit from professional staging, which will result in a clean, high-end look that appeals to buyers. Local experts in staging can offer guidance on getting the most bang for your buck.
Space is the place
Increasing your home's square footage can add big value to your property. For example, adding a garage can create a high ROI. As a popular suburban enclave, Morristown real estate owners will be well aware of the town's parking restrictions. Extra living space, such as a mother-in-law suite, will also result in a substantially higher sales price.

Most buyers also appreciate extra outdoor space, such as a patio, because it increases the home's exterior appeal. A well-designed deck can also increase a home's usable living space and add value since Morristown buyers find appeal in having space for a fun family BBQ on a summer afternoon.


Local contractors in Morristown can be tapped for quotes on maximizing the built elements in your home's outdoor spaces.
Hire an experienced agent
It's important to research and plan improvements that suit your house and budget while considering your target market. Having professionals by your side throughout the entire process will help you plan better. Morristown, NJ, real estate is competitive, and
local agents
understand its dynamics and the psychology of buyers in the area.
Working with seasoned real estate experts can help you boost your home's ROI and ensure you make the most of your valuable Morristown investment. When preparing a home for sale, you want the buyer to imagine the comfort and luxury they will experience living in the home. Top agents will pay attention to details you may have overlooked that have a direct effect on your ROI, like an overgrown lawn, cracks in the pavement, or dirty walls.
Looking for Morristown, NJ real estate?
If you're thinking about putting your home on the market, call us today. As agents specializing in Morristown real estate, the team knows exactly what buyers expect and can give you clear directions for maximizing profits on your home sale.