Morristown, New Jersey, is not only known for its rich history and charming neighborhoods but also for its thriving arts and entertainment scene. Whether you're a theater enthusiast, a music lover, or an art connoisseur, Morristown offers a diverse array of cultural experiences to satisfy every taste. In this blog post, we'll explore some of the top venues and events that make Morristown a hub for arts and entertainment.
Bickford Theatre
Located within the Morris Museum in Morristown, the Bickford Theatre is a hidden gem that offers a delightful escape into the world of performing arts. This intimate venue exudes a warm and inviting ambiance, making it a favorite among locals and visitors alike. The Bickford Theatre hosts an impressive range of performances throughout the year, including theatrical plays, musicals, stand-up comedy, and concerts. Whether you're a theater enthusiast seeking thought-provoking dramas or a music lover craving soul-stirring melodies, the Bickford Theatre caters to all artistic tastes.
The theater itself boasts comfortable seating and excellent acoustics, ensuring an immersive and enjoyable experience for every audience member. The carefully curated program features a mix of local talent and acclaimed performers, promising top-notch entertainment that leaves a lasting impression. The Bickford Theatre's commitment to showcasing diverse productions ensures there's always something new and exciting to discover. Whether you're attending a mesmerizing one-person show or a riveting ensemble performance, you can expect an intimate and engaging experience that will transport you into the captivating world of live entertainment.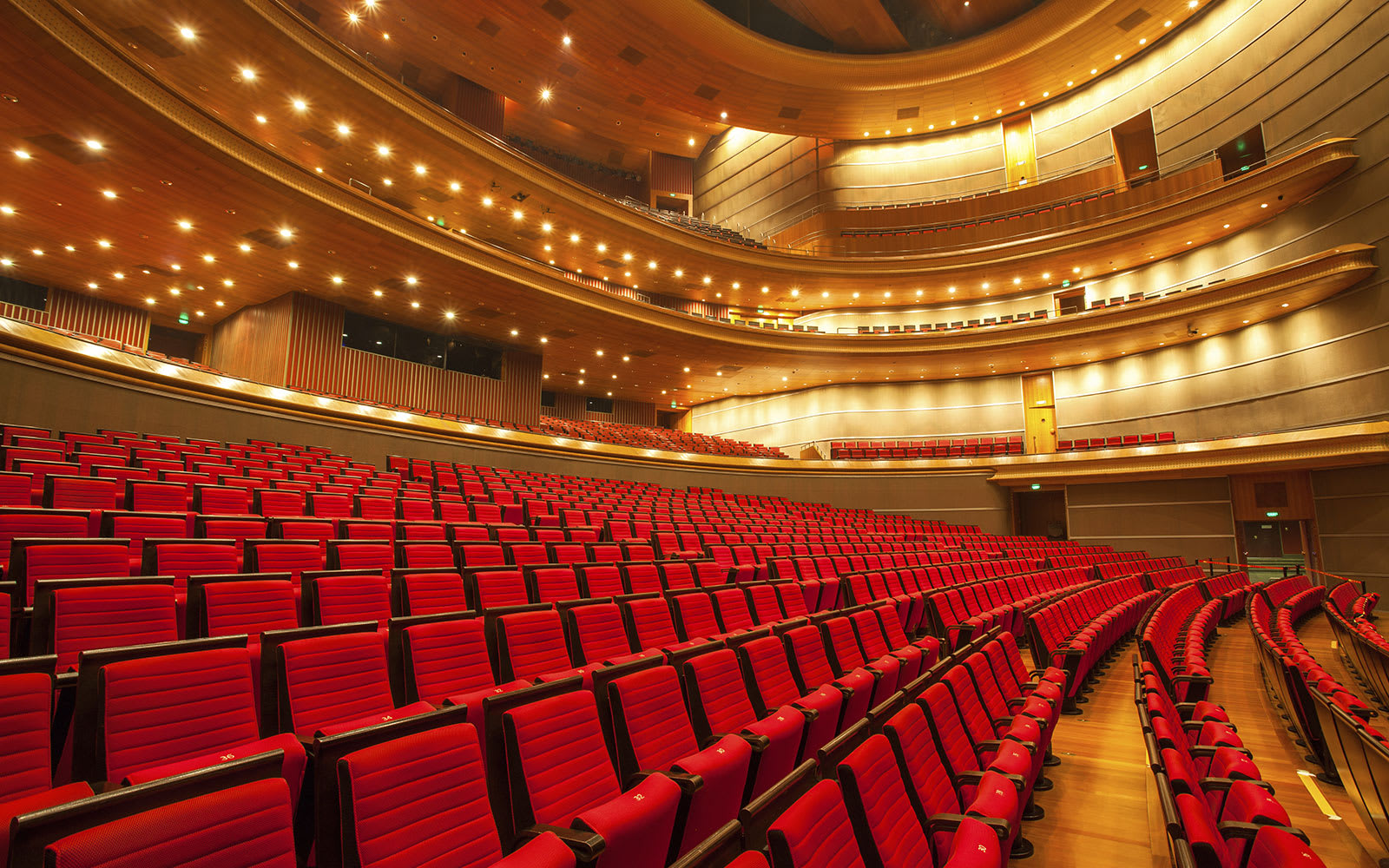 Photo courtesy of Hanover Wind Symphony
Coro Lirico
Coro Lirico is a captivating choral group that enchants audiences with its awe-inspiring vocal performances. Composed of exceptionally talented singers, Coro Lirico showcases the timeless beauty of classical music in a truly mesmerizing way. From powerful symphonies to enchanting operas, their performances are marked by exquisite harmonies and emotional depth that resonate with listeners.
Attending a Coro Lirico concert is an immersive experience that transports you to a world of melodic enchantment. The group's dedication to precision and artistry is evident in every note sung, captivating audiences with their impeccable vocal technique and heartfelt interpretations. Whether you're a seasoned aficionado of classical music or simply appreciate the power of a finely tuned choir, Coro Lirico's performances are a true testament to the beauty and elegance of this timeless art form. Prepare to be moved, uplifted, and transported by the sublime voices of Coro Lirico as they weave a musical tapestry that resonates deep within the soul.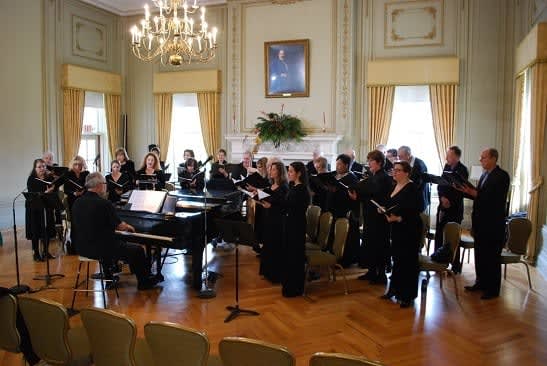 Photo courtesy of Morris County Tourism Bureau
Craft Morristown
Craft Morristown is a highly anticipated annual event that celebrates the world of contemporary craft and design in the charming town of Morristown, New Jersey. This vibrant craft fair brings together talented artisans from near and far, offering a unique opportunity to explore an array of exquisite handmade creations. From ceramics and jewelry to textiles and woodworking, Craft Morristown showcases a diverse range of mediums and artistic styles, making it a treasure trove for art enthusiasts and craft lovers.
As you step into Craft Morristown, you'll find yourself immersed in a bustling atmosphere filled with creativity and inspiration. The fair serves as a platform for skilled artisans to exhibit their one-of-a-kind pieces, allowing visitors to discover unique and beautifully crafted works of art. Whether you're searching for a distinctive piece to adorn your home, a meaningful gift for a loved one, or simply want to appreciate the craftsmanship behind handmade goods, Craft Morristown is the perfect destination. Engage with the artists, learn about their techniques, and support the local and regional creative community at this dynamic and enriching event.

Photo courtesy of Artrider
Mayo Performing Arts Center
The Mayo Performing Arts Center (MPAC) in Morristown, New Jersey, stands as a premier destination for exceptional live performances and cultural experiences. With its state-of-the-art facilities and diverse programming, MPAC has earned a well-deserved reputation as a beacon of artistic excellence. From Broadway shows and musical performances to dance recitals and comedy acts, the center offers an impressive lineup that caters to a wide range of artistic tastes.
Stepping into the Mayo Performing Arts Center is stepping into a world of magic and creativity. The venue's grand theater, with its elegant architecture and superb acoustics, provides an immersive and intimate setting for unforgettable performances. Audiences are treated to breathtaking displays of talent and artistry, delivered by renowned national and international artists. Whether you're captivated by the allure of a Broadway production, moved by the melodic strains of a symphony orchestra, or in stitches with laughter at a comedy performance, MPAC ensures that each visit is a captivating experience. As a cornerstone of the Morristown arts community, the Mayo Performing Arts Center continues to enrich the cultural fabric of the region, offering a vibrant and dynamic space for artists and audiences alike to come together and celebrate the performing arts.
Photo courtesy of Mayo Performing Arts Center
Morris Arts
Morris Arts is a nonprofit organization dedicated to promoting and supporting the arts throughout Morris County. With a mission to foster creativity and cultural appreciation, Morris Arts plays a vital role in nurturing the local arts community. Through their wide range of initiatives, grants, and educational programs, they empower artists, connect audiences, and enhance the cultural landscape of the region.
Morris Arts serves as a catalyst for artistic expression, bringing together artists from various disciplines and showcasing their talents to the community. They curate art exhibits, organize workshops, and host performances that highlight the diversity and creativity of local artists. By offering grants and resources, Morris Arts provides crucial support to artists, allowing them to bring their visions to life and contribute to the rich tapestry of the local arts scene. Whether you're a seasoned art enthusiast or a curious beginner, Morris Arts offers a multitude of opportunities to engage with the arts, fostering a deeper understanding and appreciation for the cultural heritage of the Morris County area.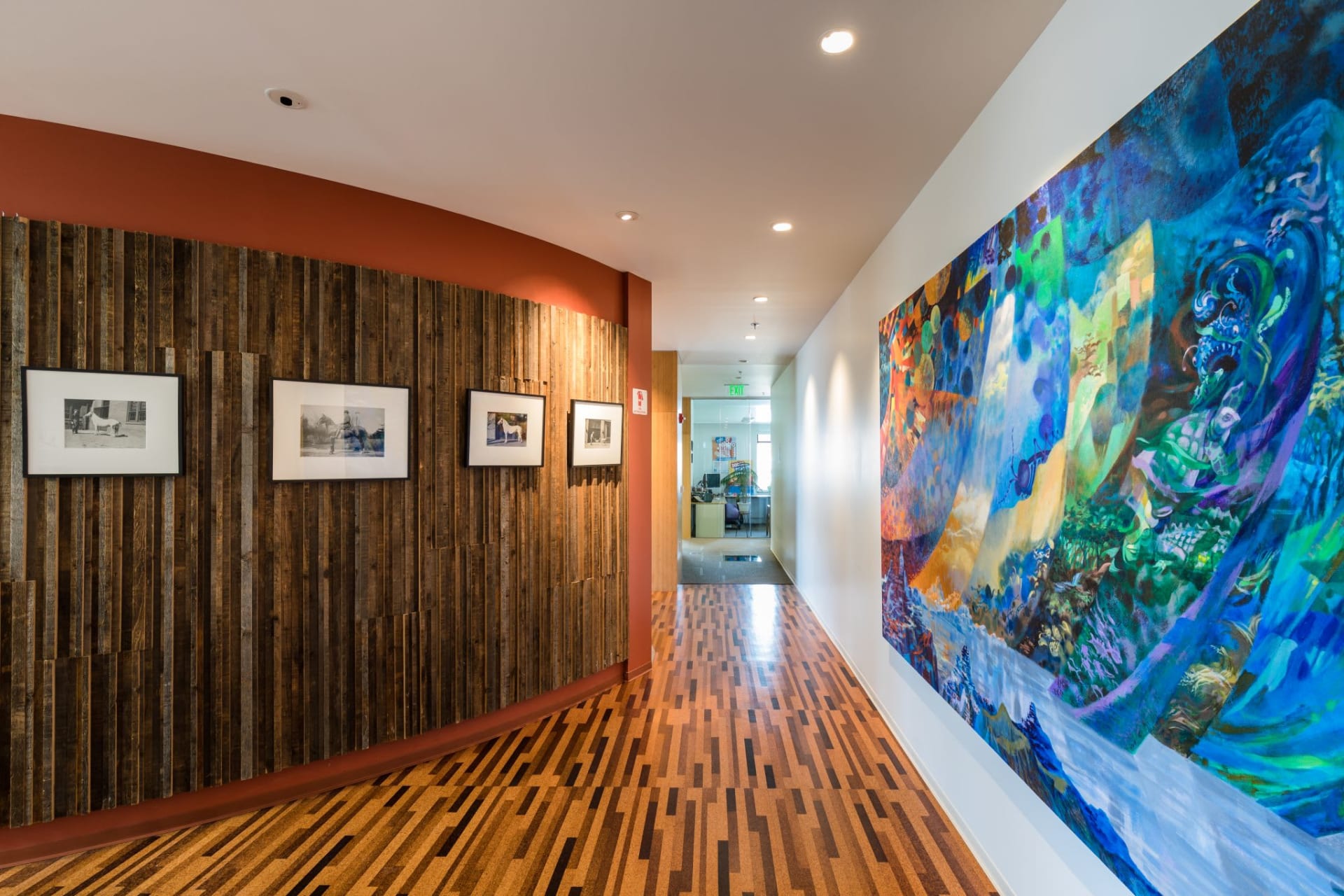 Photo courtesy of Morris County Tourism Bureau
Morris Choral Society
The Morris Choral Society stands as a beacon of choral excellence and musical artistry. Comprising a talented ensemble of singers, the Morris Choral Society brings the power of collective voices to the forefront, captivating audiences with their awe-inspiring performances. With a diverse repertoire that spans traditional choral works, contemporary compositions, and everything in between, their concerts offer a captivating blend of harmonies and emotions.
Attending a Morris Choral Society performance is an immersive experience that transports you into the enchanting world of choral music. From the soaring melodies to the precision of vocal execution, the depth of their musicality leaves a lasting impact on listeners. The society's dedication to the highest standards of artistic achievement is evident in every performance, as they masterfully interpret a wide range of musical genres. Whether you're a classical music enthusiast or a newcomer to choral music, the Morris Choral Society's concerts promise an evening of remarkable vocal artistry that will leave you uplifted and inspired.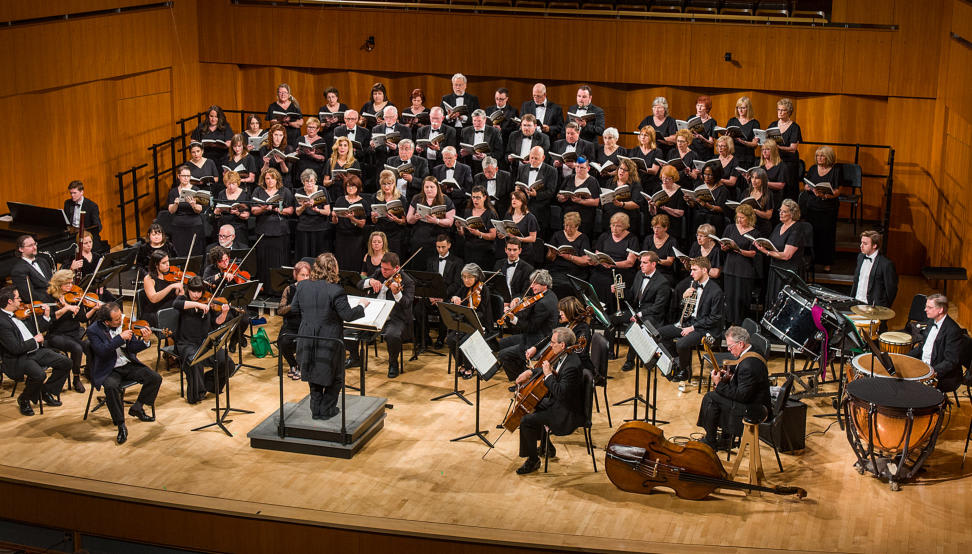 Photo courtesy of Morris Choral Society
Morris Museum
Situated in the heart of Morristown, New Jersey, the Morris Museum is a captivating cultural institution that seamlessly blends art, history, and science under one roof. With its diverse range of exhibits and interactive displays, the museum offers an enriching experience for visitors of all ages. Immerse yourself in the vibrant world of art as you explore the extensive collection of fine art, featuring works by renowned artists. Delve into the history of the local region through engaging exhibits that showcase the rich heritage and contributions of Morris County. From thought-provoking contemporary art installations to immersive displays that bring the past to life, the Morris Museum provides a dynamic and educational journey through the realms of creativity and knowledge.
Beyond its fascinating exhibits, the Morris Museum is a hub of creativity and innovation, hosting a variety of performances, lectures, and workshops throughout the year. Experience the thrill of live theater or musical performances in their state-of-the-art theater space, or participate in interactive workshops that foster hands-on learning and creativity. With a commitment to providing a holistic cultural experience, the Morris Museum invites visitors to engage with art, history, and science in a way that is both informative and entertaining. Whether you're a lifelong learner, an art enthusiast, or a family seeking an educational adventure, the Morris Museum offers an inspiring and enriching destination in the heart of Morristown.

Photo courtesy of Morris Museum
Morristown Festival of Books
Bookworms rejoice at the Morristown Festival of Books, an annual literary event that attracts acclaimed authors, avid readers, and book lovers from near and far. This vibrant festival features author talks, book signings, panel discussions, and children's activities. Engage with your favorite authors, discover new literary gems, and celebrate the written word in the heart of Morristown.
With its lineup of author talks, panel discussions, book signings, and children's activities, the festival creates a lively atmosphere that celebrates the written word and fosters a deep appreciation for literature.
During the Morristown Festival of Books, the town comes alive with the magic of storytelling. Attendees have the opportunity to engage with their favorite authors, hear them speak about their creative journeys, and gain insights into the craft of writing. From thought-provoking discussions on contemporary issues to insightful panels on diverse genres, the festival offers a range of programming to cater to all literary tastes. Whether you're seeking literary inspiration, the chance to meet your literary heroes, or simply want to immerse yourself in the joy of reading, the Morristown Festival of Books is a must-attend event that celebrates the transformative power of literature in a warm and welcoming community setting.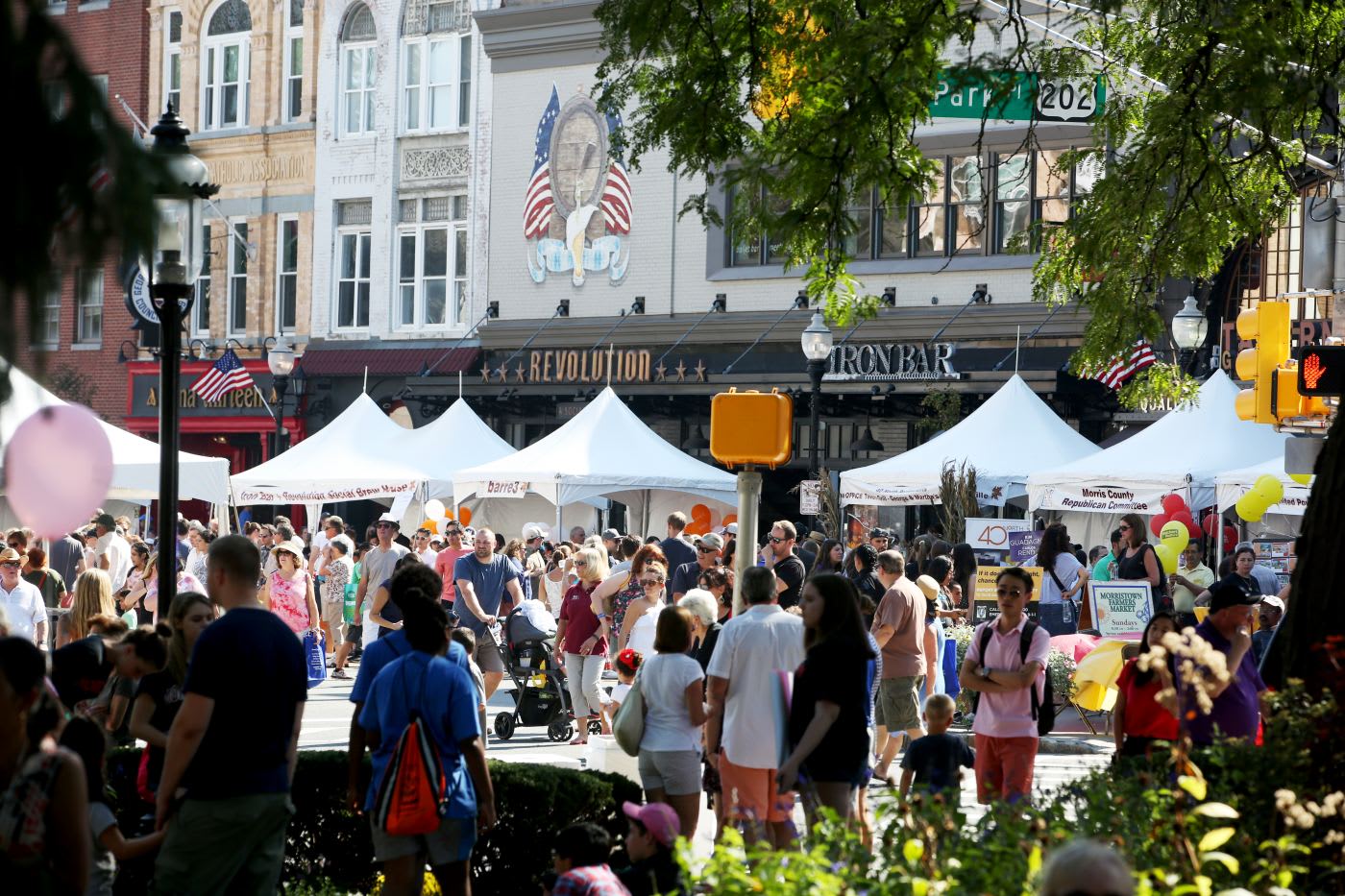 Photo courtesy of Jersey's Best
Morristown, NJ, offers a flourishing arts and entertainment scene that caters to all tastes and interests. From theatrical performances and classical music concerts to craft fairs and literary festivals, the town embraces its cultural heritage and fosters creativity. Whether you're a local resident or a visitor, exploring the diverse range of venues and events in Morristown is sure to ignite your passion for the arts and leave you with lasting memories. Don't miss out on the opportunity to immerse yourself in this vibrant cultural tapestry!