Welcome to the charming town of Morristown, New Jersey, where historical allure meets contemporary living. Nestled within this picturesque setting is the James St/Ogden Pl neighborhood, a captivating area known for its unique blend of rich history, beautiful architecture, and a warm, welcoming community. In this blog post, we will embark on a journey to uncover the hidden treasures of this delightful neighborhood, exploring its past, present, amenities, and the exceptional lifestyle it offers to its residents.
History and Location
The James St/Ogden Pl neighborhood finds its roots intertwined with Morristown's storied past. As one of the oldest communities in the area, the neighborhood proudly showcases a range of architectural styles, each narrating a piece of the town's history. It is located in close proximity to Morristown's bustling downtown, where a plethora of shops, restaurants, and cultural attractions await. Morristown's historical significance is deeply ingrained, having played a pivotal role during the American Revolutionary War. Notably, it served as George Washington's headquarters during the harsh winter of 1779-1780. The neighborhood's historical legacy is evident through well-preserved landmarks and homes, paying homage to its role in shaping the nation's history.
Neighborhood Characteristics
The James St/Ogden Pl neighborhood is a sight to behold, characterized by picturesque streets adorned with stunning homes and lush greenery. As a part of the greater Morristown area, this neighborhood seamlessly blends suburban tranquility with easy access to urban amenities. According to neighborhoodscout.com, the James St/Ogden Pl neighborhood boasts a unique array of architectural styles, ranging from charming Victorian homes to elegant Colonial structures. This eclectic mix of designs contributes to the area's distinct character, offering residents a diverse and visually appealing environment to call home. The neighborhood is quiet, peaceful and has a high safety rating, making this an ideal community for retirees as well.
Real Estate Market
The real estate market in the James St/Ogden Pl neighborhood caters to a variety of preferences and lifestyles. Homebuyers and investors alike are drawn to the neighborhood's timeless charm, making it a sought-after destination in the Morristown region. According to neighborhoodscout.com, the median real estate price is $637,246, while the average rental price is $4,058. Potential buyers can explore historic properties with exquisite detailing, evoking the nostalgia of a bygone era. These homes often feature period elements such as ornate woodwork, elegant facades, and spacious verandas, creating an inviting ambiance that exudes both elegance and comfort. For those seeking modern living, the neighborhood offers contemporary apartments and townhouses equipped with state-of-the-art amenities.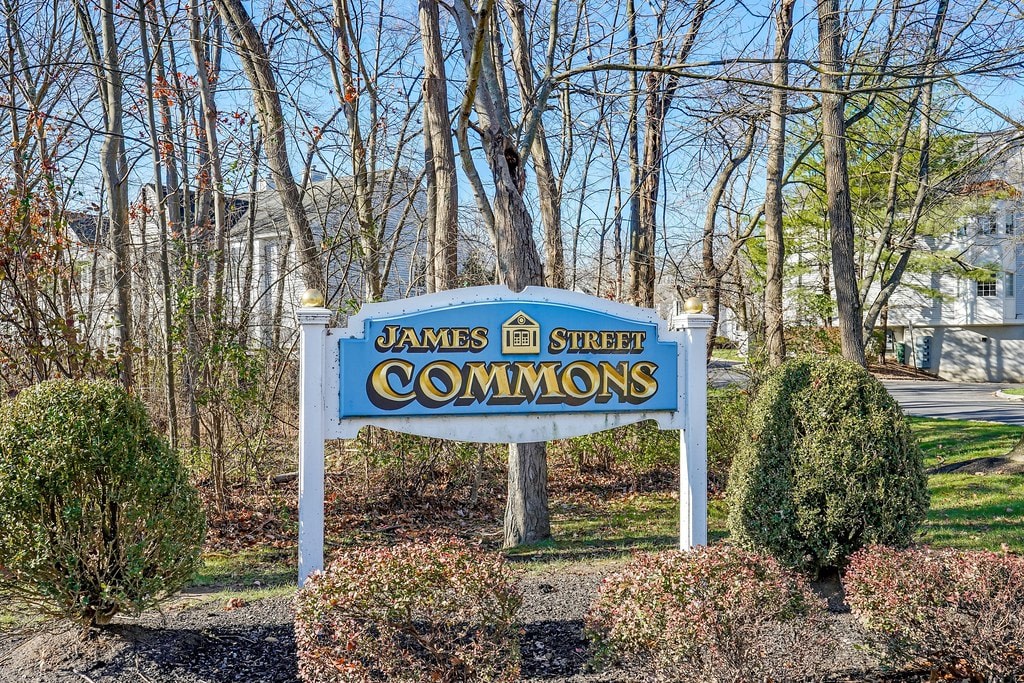 James Street Commons condo community. Photo courtesy of James Street Commons
Community and Lifestyle
The James St/Ogden Pl neighborhood takes great pride in its strong sense of community. Residents enjoy a tight-knit camaraderie, fostering a warm and friendly environment for all. The neighborhood association plays a pivotal role in organizing local events, community gatherings, and initiatives to enhance the quality of life for its residents. One of the most delightful aspects of this neighborhood is the ease of access to a variety of amenities. The bustling downtown Morristown is just a short walk away, offering a wide range of boutiques, restaurants, and entertainment venues. The community's dedication to supporting local businesses enhances the neighborhood's appeal, providing a unique shopping and dining experience for all.
Recreation and Nature
Nature enthusiasts will find solace in the James St/Ogden Pl neighborhood's close proximity to picturesque parks and recreational facilities, including Lewis Morris Park and Loantaka Brook Reservation. Morristown's greenery scene allows wonderful opportunities for outdoor activities, hiking, and relaxation. Moreover, the Morristown National Historical Park is a nearby haven for history enthusiasts and nature lovers alike. With its well-maintained trails and historical landmarks, it offers an immersive experience that transports visitors back in time to witness the events that shaped the nation's history.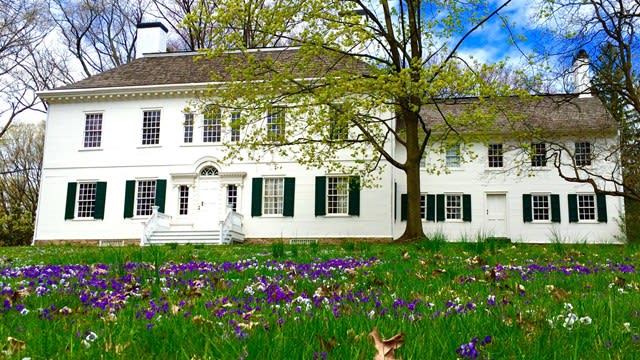 Photo courtesy of National Park Service
Education and Schools
Families in the James St/Ogden Pl neighborhood can take advantage of the excellent educational institutions in Morristown. The town's school district is well-regarded for its academic achievements and extracurricular offerings, ensuring that students receive a well-rounded education. Parents can take comfort in knowing that their children have access to quality schooling, supported by a community that places great emphasis on education and personal growth.
The James St/Ogden Pl neighborhood in Morristown, NJ, is a captivating blend of history, community, and modern living. Its timeless architecture, strong sense of community, and access to amenities make it an ideal destination for those seeking a unique and enriching lifestyle. The neighborhood's enchanting atmosphere, rich historical heritage, and close-knit community make it a truly special place to call home. Whether you're a history enthusiast, nature lover, or someone who values the conveniences of urban living, the James St/Ogden Pl neighborhood has something to offer for everyone.
Come and experience the allure of this delightful neighborhood, and be captivated by the magic of Morristown's James St/Ogden Pl neighborhood!
Sources: