Known for its rich history, vibrant community, and picturesque surroundings, Morristown South offers a lifestyle that strikes a perfect balance between modern amenities and old-world charm. Whether you're a prospective homebuyer, a real estate investor, or simply someone eager to explore a new neighborhood, this blog post will take you on an exciting journey through the captivating Morristown South.
Historical Roots
Morristown South's history dates back to the colonial era when it played a significant role during the American Revolutionary War. The neighborhood is home to several historical landmarks, including the Ford Mansion, where General George Washington once resided during the harsh winter of 1779-1780. Visitors and residents alike can explore history through guided tours, reenactments, and events organized by local historical societies.
Spring Brook Country Club
At Spring Brook Country Club, members indulge in a plethora of world-class facilities, catering to a diverse range of interests. Golf enthusiasts will find their haven on the meticulously manicured 18-hole championship golf course, designed to challenge players of all skill levels while providing breathtaking views at every turn. For those seeking relaxation and recreation, the club's elegant swimming pool and well-appointed tennis courts offer a perfect setting to unwind and stay active. The Clubhouse stands as a centerpiece, exuding timeless charm and offering top-notch dining experiences, social events, and opportunities to connect with like-minded individuals from the community.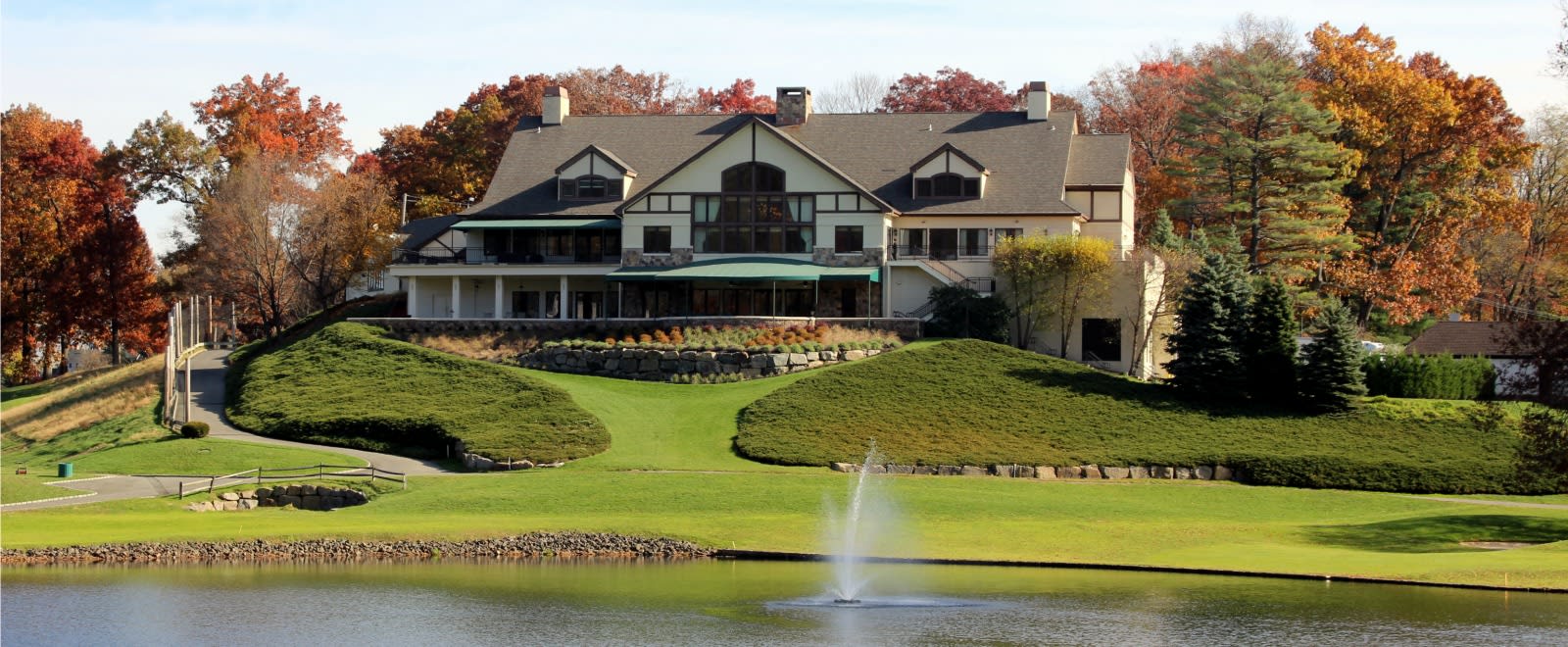 Photo courtesy of Spring Brook Country Club
Beyond its exceptional amenities, Spring Brook Country Club presents an unparalleled social scene that fosters camaraderie and lasting friendships. From seasonal galas to themed parties and family-friendly events, the club's social calendar is thoughtfully curated to ensure there's something for every member to enjoy. Engaging social programs, golf tournaments, and tennis competitions create a sense of belonging and community spirit, making Spring Brook a place where cherished memories are forged.
For those seeking an unparalleled country club experience in Morristown, Spring Brook Country Club stands as the epitome of luxury and prestige. Whether unwinding amidst the serenity of the golf course, networking with accomplished peers, or partaking in memorable social events, members are assured of a privileged lifestyle in this exclusive sanctuary. Spring Brook Country Club invites you to embark on a journey of elegance, leisure, and refined living—a haven where cherished memories are made, and dreams of an extraordinary life become reality.
Diverse Real Estate Opportunities
For those seeking a place to call home, Morristown South offers a diverse array of real estate opportunities. From quaint colonial-style houses to modern apartments and condos, the neighborhood caters to a wide range of tastes and preferences. The tree-lined streets, well-maintained parks, and overall scenic beauty make it an attractive destination for families and individuals alike.
Excellent Education
Families with children will be delighted to discover that Morristown South boasts some of the finest educational institutions in the region. With top-rated public and private schools, including Morristown High School and The Peck School, parents can be assured of a quality education for their little ones. Access to esteemed educational facilities often serves as a driving force for homebuyers, leading to a strong and thriving community.
A Hub of Cultural Delights
Cultural enthusiasts will find themselves immersed in a wealth of artistic and entertainment experiences within Morristown South. The neighborhood is home to the renowned Mayo Performing Arts Center, where visitors can enjoy live music, theater productions, dance performances, and more. Throughout the year, the center hosts various events that cater to diverse tastes and age groups, making it a hub of cultural delights.
Green Spaces and Recreation
For nature enthusiasts and outdoor lovers, Morristown South has plenty to offer. The neighborhood is home to several parks, such as Lidgerwood Park and Burnham Park, where one can enjoy picnics, jogging, or simply a leisurely stroll. The Patriots' Path, a multi-use trail system, winds through the area, providing opportunities for hiking and biking adventures. These green spaces provide a welcome respite from the hustle and bustle of city life.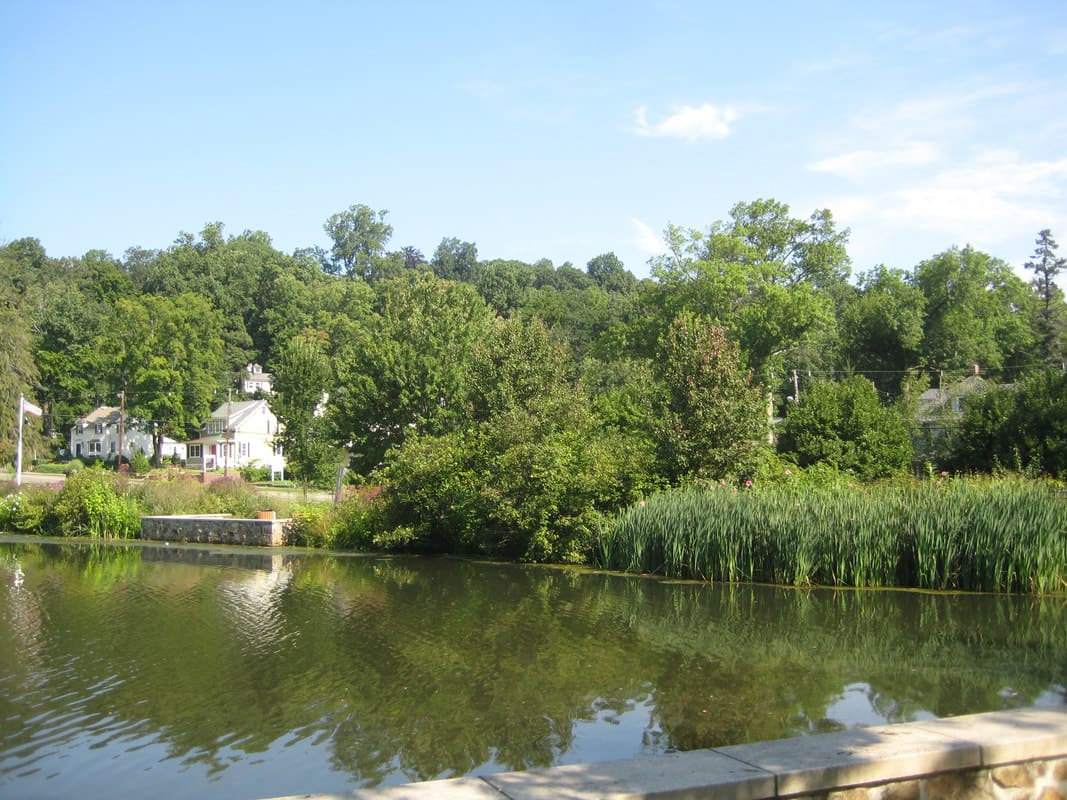 Burnham Park. Photo courtesy of Burnham Park Association
Dining and Shopping Extravaganza
When it comes to dining and shopping, Morristown South doesn't disappoint. The bustling South Street area offers a plethora of restaurants, cafes, and eateries that serve delectable cuisines from around the world. From intimate fine-dining experiences to lively bistros, there's something for everyone. Additionally, residents have easy access to quaint boutique shops and larger retail centers, ensuring that all shopping needs are met.
Commuter-Friendly Location
Morristown South's strategic location makes it a commuter's dream. The neighborhood is conveniently located near major highways, including I-287 and I-78, providing easy access to surrounding areas and neighboring cities. Moreover, the Morristown Train Station offers direct services to New York City, making it an ideal choice for those who work in the city but prefer a suburban lifestyle.
Conclusion: Morristown South is a charming neighborhood that encapsulates the essence of community, history, and modern living. Its rich heritage, coupled with the numerous amenities it offers, makes it an ideal destination for both homebuyers and visitors alike. The blend of cultural experiences, educational excellence, recreational opportunities, and convenient location creates a unique and desirable place to call home.