In this blog post, we will take a closer look at the Morristown Southeast neighborhood, a vibrant and historically rich area that offers a unique blend of modern amenities and fascinating landmarks. Join us as we explore the Morristown Medical Center, Ford Mansion, Washington Headquarters, Jacob Ford Park, and the easy access to 287 highway that makes this neighborhood a perfect place to call home.
Morristown Medical Center
Nestled in the heart of Morristown, New Jersey, Morristown Medical Center stands as a beacon of excellence in healthcare. With a rich history dating back to its founding in 1892, this world-class hospital has continuously evolved to provide cutting-edge medical services to the community and beyond. Renowned for its exceptional patient care, advanced technology, and a team of skilled healthcare professionals, Morristown Medical Center has earned recognition as one of the top hospitals in the world according to Newsweek.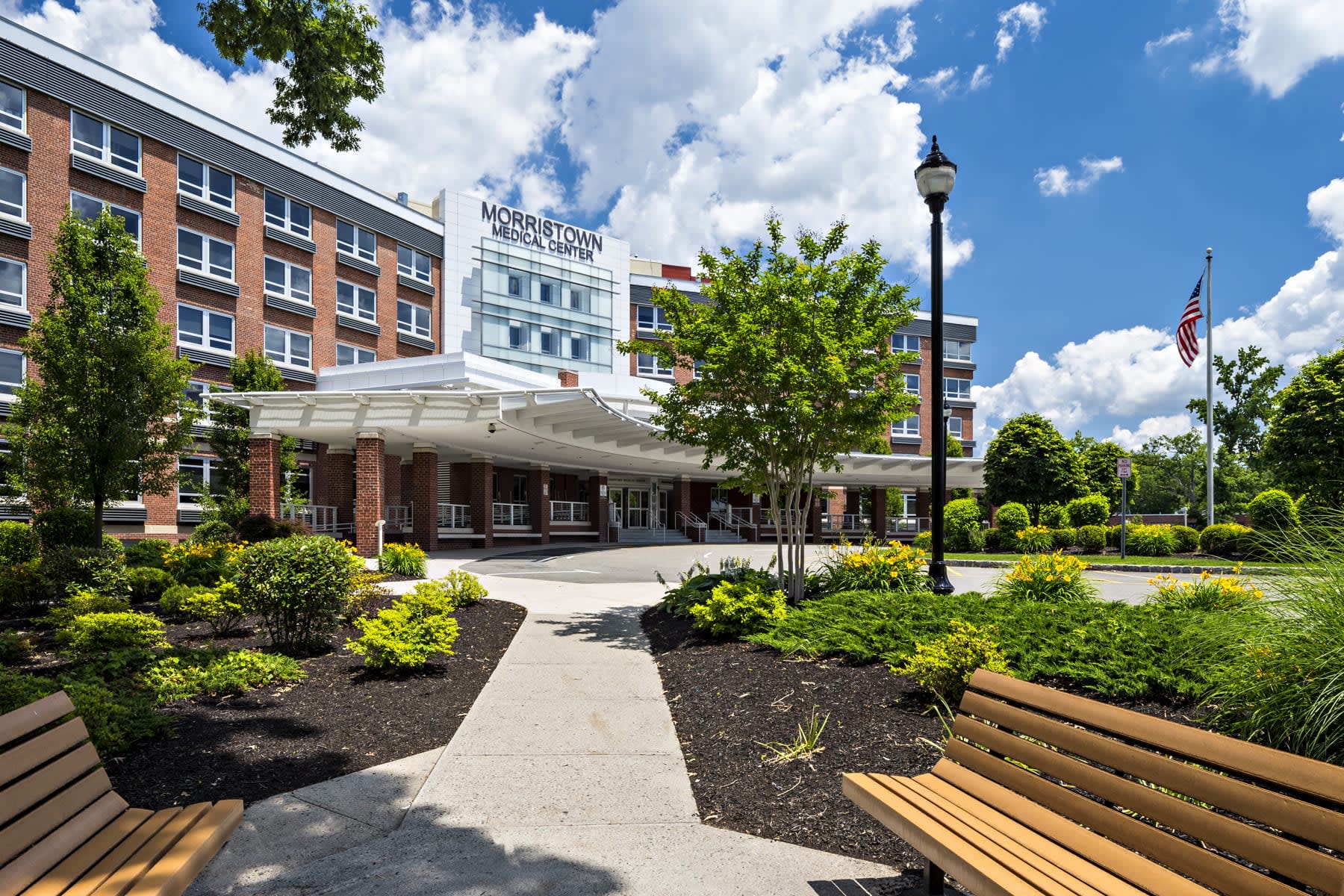 Photo courtesy of Morris County Tourism Bureau
Morristown Medical Center boasts a comprehensive range of specialized services, including advanced cardiac care, neurology, oncology, orthopedics, and more. The hospital's dedication to patient-centered care is evident through its state-of-the-art facilities, emphasizing comfort and compassion. With a commitment to continuous innovation and research, Morristown Medical Center remains at the forefront of medical advancements, ensuring that every patient receives the highest standard of care. Embracing its role as a pillar of the community, the medical center actively engages in various outreach programs, promoting health education and wellness initiatives. Whether for routine check-ups or complex medical conditions, Morristown Medical Center continues to be a trusted institution, providing exceptional healthcare services that make a significant difference in people's lives.
Ford Mansion
Nestled amid the picturesque streets of Morristown, New Jersey, Ford Mansion stands as a timeless relic of Revolutionary history. This stately Georgian-style mansion has etched its place in the annals of American heritage as the former home of Jacob Ford Jr., a prominent figure during the American Revolutionary War. Step through its grand entrance, and visitors are transported back in time to the 18th century, where the echoes of history come alive. Painstakingly preserved and restored, Ford Mansion now serves as a captivating museum, inviting guests to immerse themselves in the lives of the Ford family and the pivotal moments that unfolded within its walls.
As one of the main headquarters for General George Washington during the harsh winter of 1779-1780, Ford Mansion witnessed significant events that shaped the course of the American Revolution. Guided tours offer a fascinating journey through the mansion's elegantly furnished rooms, revealing stories of resilience, courage, and determination that characterized the lives of the Ford family and their connections to the Revolution's key players. With its unique blend of architectural splendor and historical significance, Ford Mansion stands as a testament to the enduring spirit of the American Revolution, attracting history enthusiasts and curious minds alike to discover the captivating tales hidden within its hallowed halls.
Washington Headquarters
Nestled in the heart of Morristown, New Jersey, Washington Headquarters stands as a historic sanctuary, preserving the legacy of one of America's most revered figures – General George Washington. This unassuming yet significant site served as the headquarters for General Washington during two pivotal winters of the American Revolutionary War, namely 1777 and 1779-1780. Today, the meticulously restored Washington Headquarters Museum offers a captivating journey through time, immersing visitors in the strategic planning, momentous decisions, and personal reflections of the Founding Father and his devoted soldiers.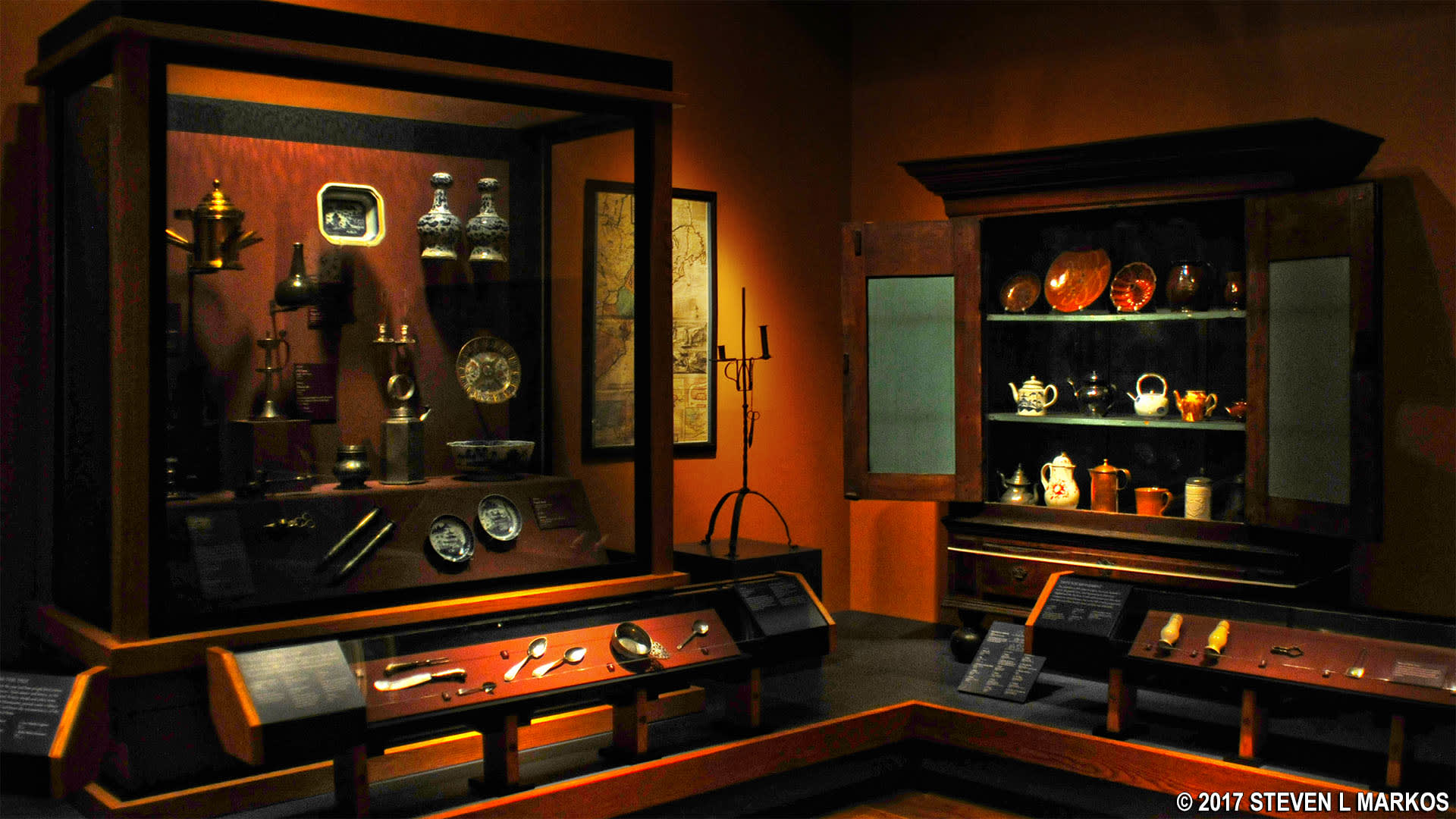 Photo courtesy of National Park Planner|Steven L Markos
As visitors step into the museum, they are greeted with exhibits, artifacts, and interactive displays that recount the trials and triumphs of the Continental Army's encampment in Morristown. The Washington Headquarters Museum serves as a gateway to the past, allowing guests to comprehend the challenges faced by the soldiers during the harsh winters while gaining insights into the leadership and vision of General Washington that shaped the course of history. For history enthusiasts, students, and curious minds alike, a visit to the Washington Headquarters in Morristown, NJ, is a profound and enriching experience that offers a rare glimpse into the extraordinary journey of a nation's birth.
Jacob Ford Park
Nestled in the heart of Morristown, New Jersey, Jacob Ford Park is a serene and enchanting oasis that beckons nature lovers and outdoor enthusiasts alike. Named after Jacob Ford Jr., a prominent figure during the American Revolutionary War, this park pays homage to history while providing a lush escape from the bustling urban life. Jacob Ford Park offers a range of recreational activities, making it a perfect destination for families and individuals seeking a respite from the everyday grind. With open spaces ideal for picnics, playgrounds for children to frolic, and well-maintained walking paths for leisurely strolls, the park presents an opportunity to connect with nature and rejuvenate the senses.
Easy Access to I-287 Highway
Interstate 287, commonly known as I-287, is a vital and well-traveled highway in the United States, serving as a crucial transportation artery through several states. Spanning approximately 66 miles (106 kilometers), this interstate highway links New Jersey, New York, and Connecticut, facilitating efficient travel and commerce between the regions. Beginning in Edison, New Jersey, and terminating in White Plains, New York, I-287 forms a convenient loop that connects with other major highways, including I-78, I-80, I-95, and the Garden State Parkway. Whether for commuting to work, exploring new destinations, or simply enjoying a scenic drive, I-287 continues to play a pivotal role in shaping the dynamic and interconnected landscape of the region.
Overall, the Morristown SE neighborhood in Morristown, NJ, is a captivating blend of history, modern amenities, and natural beauty. From the esteemed Morristown Medical Center to the enchanting Ford Mansion and Washington Headquarters, there is no shortage of intriguing landmarks to explore. For those seeking a serene retreat with easy access to major highways, this neighborhood offers the best of both worlds. Whether you are a history enthusiast, nature lover, or simply looking for a charming place to call home, Morristown SE has something to offer everyone.