Morristown, New Jersey, a town renowned for its historical significance, vibrant community, and diverse neighborhoods. Among these gems lies the Morris St/Lafayette Ave neighborhood, a captivating area that seamlessly combines the charm of the past with the conveniences of modern living. In this blog post, we will take an in-depth look at this delightful neighborhood, exploring its history, amenities, housing market, and the unique lifestyle it offers to both residents and visitors.
History and Location
The Morris St/Lafayette Ave neighborhood is nestled in the heart of Morristown, a town with a rich heritage dating back to the 18th century. Morristown played a significant role during the American Revolutionary War, serving as George Washington's headquarters during the harsh winter of 1779-1780. The area's historical importance is evident through its well-preserved architecture, museums, and landmarks. Located in Morris County, New Jersey, Morristown boasts easy access to major cities like New York City, which is just a short train ride away. The Morris St/Lafayette Ave neighborhood sits conveniently close to downtown Morristown, offering residents a blend of suburban tranquility and urban vitality.
Neighborhood Characteristics
The Morris St/Lafayette Ave neighborhood has a unique character that sets it apart from other areas in Morristown. Its tree-lined streets, well-maintained sidewalks, and friendly atmosphere create a welcoming ambiance for both young professionals and families alike. According to neighborhoodscout.com, this area exudes a small-town charm, with an appealing mix of historic homes and contemporary residences. The local community takes pride in preserving its historical heritage while embracing modern trends and developments.
Real Estate Market
The real estate market in the Morris St/Lafayette Ave neighborhood showcases a diverse range of housing options, from cozy townhouses and charming single-family homes to stylish apartments. According to neighborhoodscout.com; the median real estate price is $844,593, while the average rental price is $4,095.
For those interested in historic properties, you'll find stunning Victorian-era homes with intricate detailing and elegant craftsmanship. These homes not only offer a glimpse into the past but also provide an opportunity to be a part of the town's rich history. On the other hand, contemporary apartments and townhomes boast modern amenities and sleek designs, catering to the preferences of those seeking a more low-maintenance lifestyle. The variety of options makes this neighborhood a highly sought-after destination for real estate investors and homebuyers alike.
Community and Lifestyle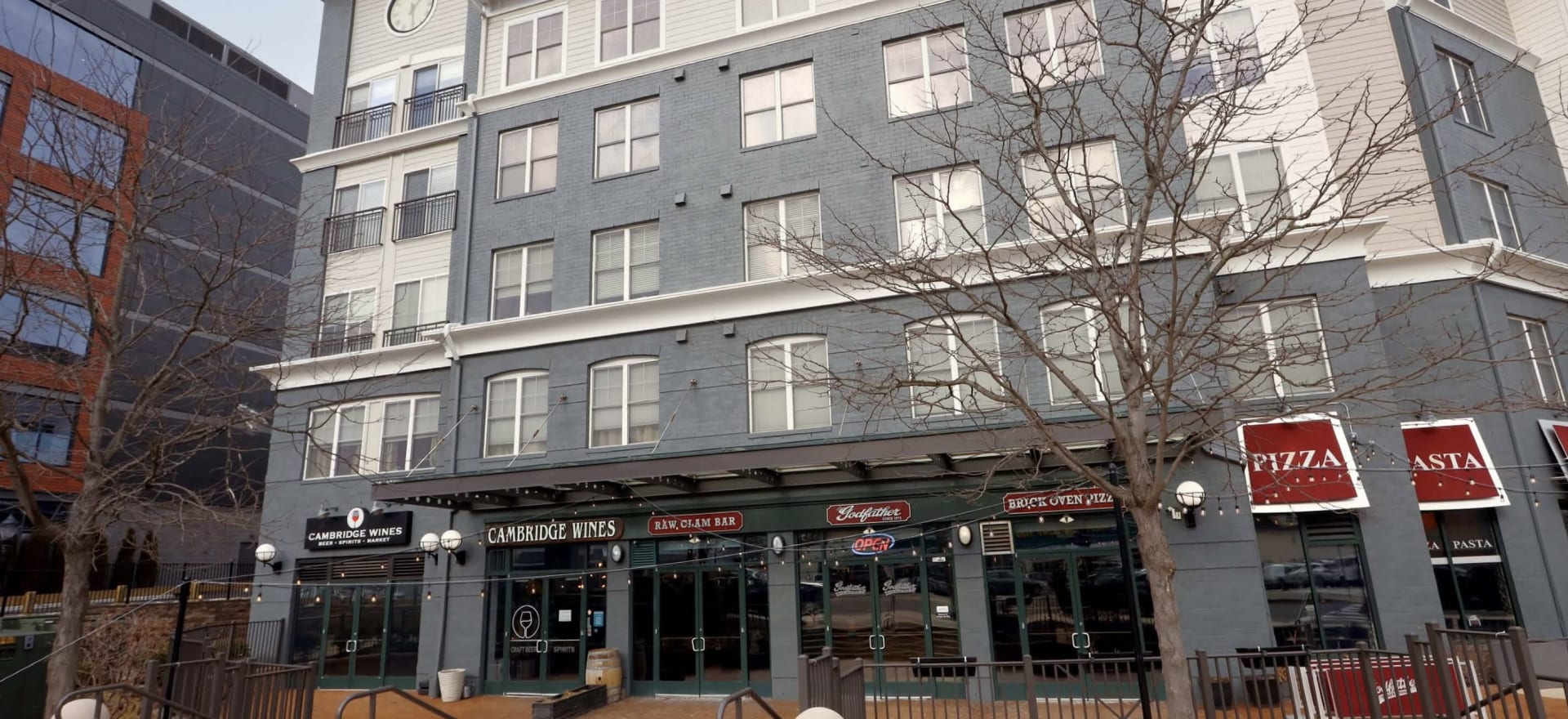 Photo courtesy of Crexi
The Morris St/Lafayette Ave neighborhood is more than just a collection of houses; it's a vibrant community that fosters a strong sense of belonging. The residents here take great pride in their neighborhood, actively participating in local events, community gatherings, and support for various causes. One of the significant advantages of living in this area is its proximity to numerous amenities. From charming cafes and restaurants that serve delectable dishes to boutiques and specialty shops that offer unique finds, everything you need is just a stone's throw away.
The community's emphasis on supporting local businesses enhances the overall quality of life and strengthens the neighborhood's identity. Furthermore, for those who appreciate nature and outdoor activities, Morristown offers several parks and green spaces, providing opportunities for recreation, relaxation, and family-friendly outings. The Morristown National Historical Park, known for its historical significance and scenic trails, is a haven for history enthusiasts and nature lovers alike.
Education and Schools
Families with children will find comfort in knowing that the Morris St/Lafayette Ave neighborhood is served by excellent educational institutions. Morristown's school district is highly regarded for its academic achievements and well-rounded programs, preparing students for future success. Additionally, the neighborhood's close-knit community contributes to a supportive environment for learning, with engaged parents and passionate educators working together to foster growth and development in the younger generation.
To conclude, the Morris St/Lafayette Ave neighborhood in Morristown, NJ, embodies the perfect balance of history, community, and modernity. Its unique blend of historic charm, vibrant local culture, and diverse housing options make it an attractive destination for those seeking a peaceful yet dynamic place to call home.
If you're a history enthusiast, a nature lover, or someone who appreciates the convenience of urban living in a suburban setting, this neighborhood will captivate your heart. Its welcoming community, excellent amenities, and top-notch schools create an idyllic environment for families, young professionals, and anyone looking to embrace the best of what Morristown has to offer.
Sources: