This picturesque Morristown area boasts a vibrant and historic downtown that is sure to captivate your imagination. From its well-preserved architecture to its bustling shops and eateries, downtown Morristown offers a unique blend of old-world charm and modern amenities. Join us as we take a closer look at the historic heart of Morristown and discover why it's an enticing destination for potential buyers.
A Walk Through History
As you stroll through downtown Morristown, it's impossible not to feel the echoes of the past. The streets are lined with beautifully preserved buildings, some dating back to the 18th century. Take a leisurely walk along South Street, Speedwell Avenue, and DeHart Street, and you'll encounter a delightful mix of Federal, Victorian, and Georgian-style architecture. The attention to detail and historical significance of these buildings provide a sense of charm and character unique to Morristown.
Morristown Green
At the center of downtown Morristown lies the iconic Morristown Green. This historic park has been a gathering place for the community since the 18th century. The lush green space is perfect for picnics, leisurely walks, or simply enjoying the outdoors. Throughout the year, the Green hosts a variety of events, including farmers markets, music festivals, and seasonal celebrations. It serves as a vibrant hub where locals and visitors come together to enjoy the town's vibrant spirit.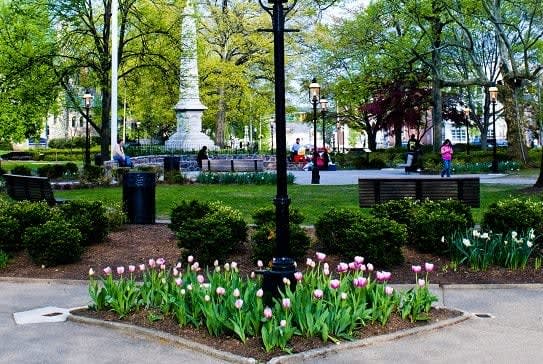 Morristown Green. Photo Courtesy of Morris County Tourism Bureau
Unique Shopping and Dining Experiences
Downtown Morristown is a haven for shoppers and food enthusiasts alike. The streets are lined with an eclectic mix of boutiques, specialty shops, and art galleries. From fashion and jewelry to home decor and antiques, you'll find something to suit every taste. When it comes to dining, Morristown doesn't disappoint. The town boasts an impressive array of restaurants, cafes, and pubs, offering cuisines from around the world. Whether you're craving farm-to-table delights, international flavors, or classic American fare, downtown Morristown has it all.
Cultural Offerings and Entertainment
In addition to its rich history, Morristown is a hub of cultural activity. The Morris Museum, located downtown, houses a diverse collection of art, natural history exhibits, and a performing arts theater. It's a cultural gem that provides enriching experiences for all ages. The Mayo Performing Arts Center, just a short distance away, hosts a wide range of performances, including concerts, plays, and dance recitals. With such cultural amenities within reach, you'll never run out of options for entertainment and artistic exploration.
Community Events and Festivals
One of the highlights of living in downtown Morristown is the vibrant community spirit and the numerous events that bring people together. From the annual Morristown Jazz & Blues Festival to the St. Patrick's Day Parade and the Fall Festival, there's always something happening in town. These events showcase the town's lively atmosphere and create lasting memories for residents and visitors alike.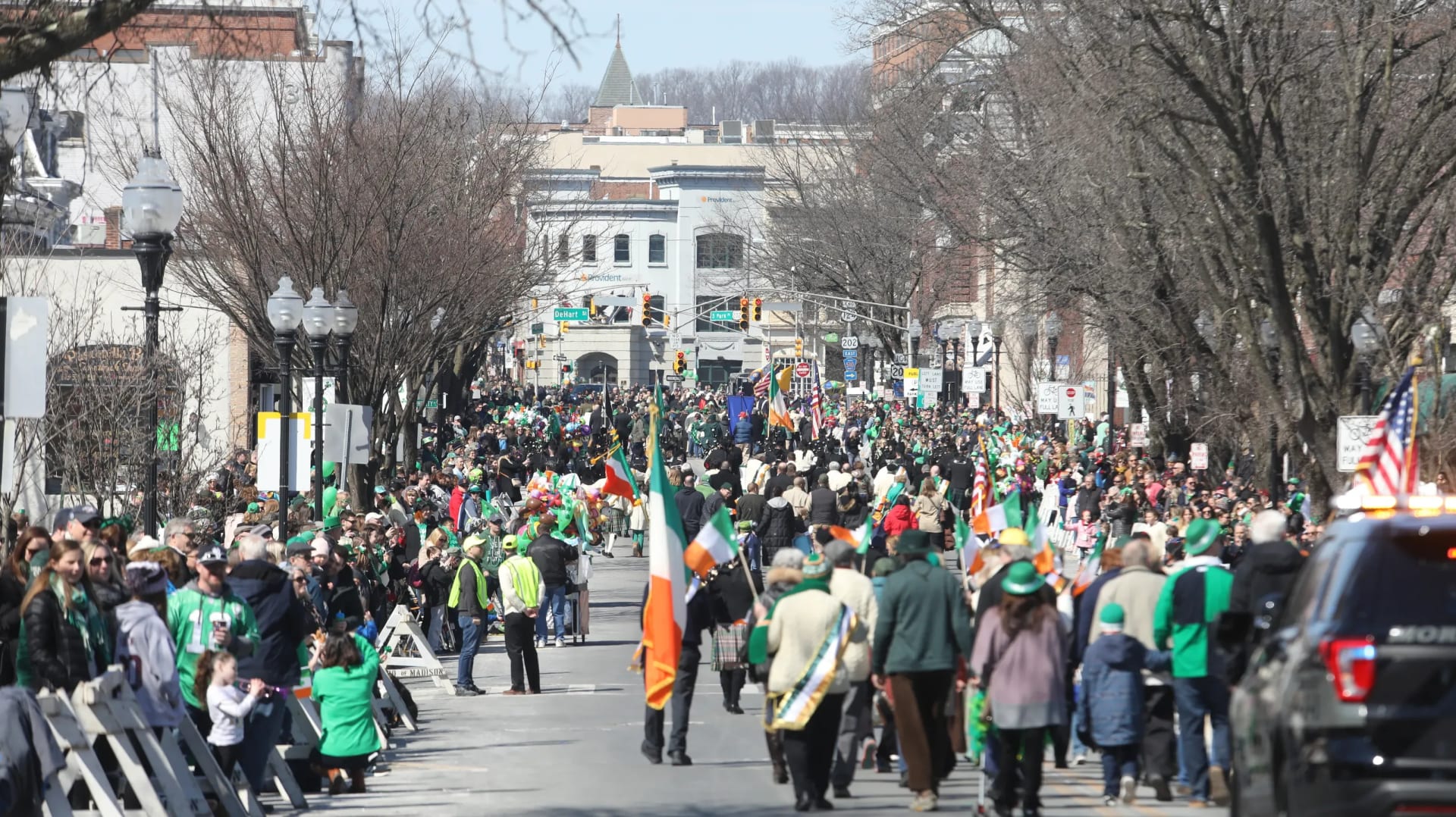 Morristown's annual St. Patrick's Day parade. Photo Courtesy of Daily Record
Downtown Morristown, NJ, offers a captivating blend of historic charm and contemporary vibrancy. Its well-preserved architecture, unique shopping and dining experiences, cultural offerings, and community events make it a desirable destination for potential buyers. Whether you're exploring the streets steeped in history, enjoying a leisurely meal at a charming cafe, or immersing yourself in the local culture, downtown Morristown has something to offer everyone. So, if you're considering a move to this captivating town, prepare to be enchanted by the allure of downtown Morristown.