Welcome to Washington Valley, a picturesque neighborhood nestled in the heart of Morristown, New Jersey. Boasting a unique blend of historic charm and modern convenience, this idyllic community has captured the hearts of residents and visitors alike. In this blog post, we will delve into the rich history, vibrant local culture, top-notch amenities, and real estate opportunities that make Washington Valley a highly sought-after destination.
Historical Roots
Washington Valley's history dates back to the early 18th century when it was settled by Dutch and English colonists. The neighborhood's name is derived from a notable event in American history – it is said that General George Washington himself passed through this area during the Revolutionary War. Today, the community proudly preserves its heritage through well-preserved colonial architecture, historic landmarks, and engaging walking tours.
Location and Accessibility
Situated just west of downtown Morristown, Washington Valley enjoys a prime location that offers the perfect balance between tranquility and convenience. Residents appreciate the peaceful surroundings while still being within close proximity to major highways, such as Interstates 287 and 78, allowing for easy access to neighboring towns and cities. Additionally, Morristown's NJ Transit station provides seamless commuter rail service to New York City, making it an ideal location for those who seek both suburban bliss and urban connectivity.
Community Spirit and Local Events
One of the most endearing qualities of Washington Valley is its strong sense of community. Residents take great pride in organizing and participating in a variety of local events throughout the year. From festive holiday celebrations to community picnics and farmers' markets, there is always something happening to bring neighbors together.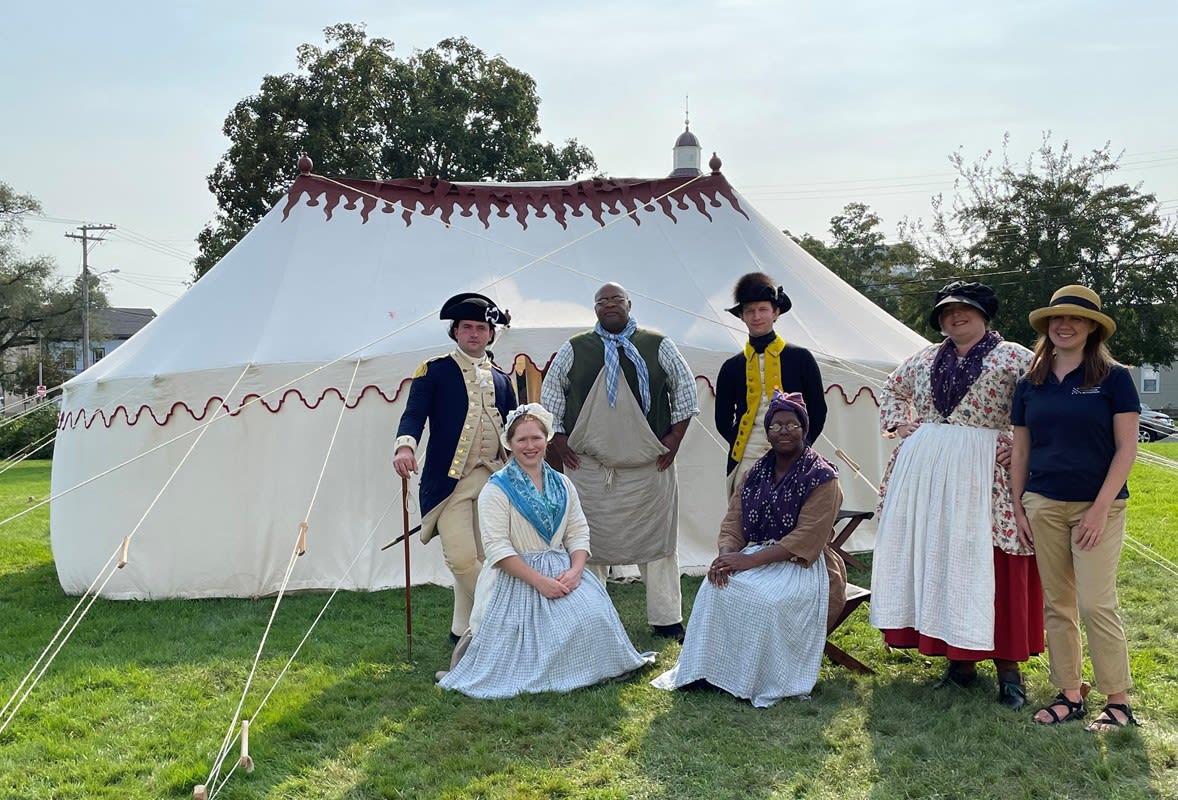 Photo courtesy of National Park Service
Recreation and Outdoor Activities
Nature enthusiasts will find themselves right at home in Washington Valley. The neighborhood is surrounded by several parks and green spaces, providing ample opportunities for outdoor activities and leisurely strolls. The nearby Loantaka Brook Reservation offers scenic trails, perfect for hiking, jogging, or simply enjoying a peaceful afternoon. The Frelinghuysen Arboretum, with its stunning gardens and educational programs, is another local gem that appeals to both residents and visitors.
Dining and Shopping
Foodies and shoppers will find plenty to indulge in within the Washington Valley neighborhood. The downtown Morristown area is a short drive away, offering a diverse array of dining options, ranging from quaint cafes to upscale restaurants. Explore the charming boutiques, specialty shops, and art galleries that line the streets, providing a unique shopping experience for every taste.
Real Estate Market
Washington Valley's real estate market is as diverse as the neighborhood itself. Prospective buyers will discover an assortment of housing options, including charming historic homes, modern townhouses, and spacious single-family residences. With its proximity to Morristown's thriving business district and top-rated schools, the area has become a magnet for families and professionals alike.
Conclusion:
The Washington Valley neighborhood in Morristown, NJ, exudes a warm and welcoming ambiance, making it an excellent place to call home. Its rich history, coupled with modern amenities and a tight-knit community, create a living experience that is both charming and fulfilling. Whether you're a history buff, outdoor enthusiast, or simply seeking a vibrant neighborhood, Washington Valley has something special to offer.
So, why not join the ranks of those who have fallen in love with this delightful neighborhood? If you're in search of a home that combines timeless appeal with contemporary living, Washington Valley should undoubtedly be at the top of your list. Discover the magic of this extraordinary community and embark on a journey to find your dream home in Washington Valley, Morristown, NJ.
Sources: