As the bustling heart of Morris County, Morristown has always been an attractive destination for homebuyers and real estate investors alike. With its rich history, vibrant downtown, and proximity to New York City, Morristown has experienced a steady growth in real estate demand.
In this blog post, we delve into the future of real estate in Morristown, discussing factors such as appreciation values, sought-after neighborhoods, and potential setbacks to be mindful of.
Appreciation Values
Morristown has shown strong appreciation in property values over the years, making it an appealing market for homeowners and investors. The city's well-maintained historic homes, charming neighborhoods, and excellent amenities contribute to its increasing desirability. According to recent market reports, the average home value in Morristown has experienced consistent growth, and this trend is expected to continue in the foreseeable future.
Sought-After Neighborhoods
Several neighborhoods in Morristown stand out for their desirability, attracting buyers seeking distinct characteristics and amenities. Some of the sought-after neighborhoods in Morristown include:
The Historic District

: Known for its picturesque streets lined with colonial-era homes and proximity to the Morristown Green, this neighborhood offers a unique blend of charm and history.

Washington Headquarters

: Located near the Morristown National Historical Park, this neighborhood boasts beautiful homes and a sense of tranquility while being just a short distance from downtown.

Convent Station

: Situated close to the train station, Convent Station offers convenience for commuters, along with a mix of historic homes and modern developments.
Commercial Growth and Potential
Morristown has witnessed significant commercial growth in recent years, with the revitalization of the downtown area and the emergence of new businesses. This economic vitality has a positive impact on the real estate market, attracting both residential and commercial buyers. The presence of major corporations and a thriving downtown scene contribute to the area's appeal and potential for long-term property appreciation.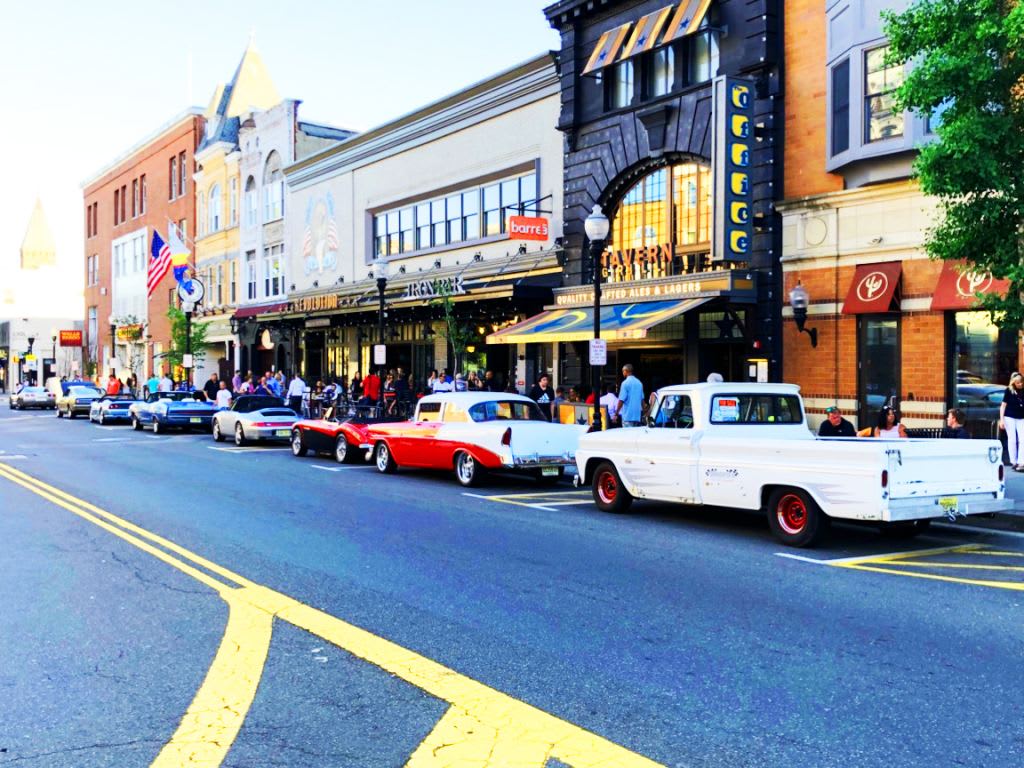 Downtown Morristown. Photo courtesy of Morristown Partnership
Transportation and Connectivity
Morristown's excellent transportation infrastructure, including train and bus services, provides convenient access to New York City and other major metropolitan areas. The area's accessibility makes it an attractive choice for commuters, further driving demand for real estate. Additionally, the expansion of nearby highways and ongoing infrastructure improvements will enhance connectivity and potentially boost property values in the future.
While the future of real estate in Morristown looks promising, it is crucial to be aware of potential setbacks. These factors include:
Property Taxes

: New Jersey's property taxes are among the highest in the nation, and this can impact the affordability and overall appeal of homes in Morristown over time. Morristown is currently on the lower end of average tax bill from 2022. Buyers and investors should always consider the tax implications when evaluating real estate options.

Market Competition

: With Morristown's desirability, it is important to be prepared for potential competition in the market. Buyers should work closely with knowledgeable real estate agents who can guide them through the process and help them navigate the competitive landscape.

Regulatory Changes

: Keep an eye on any potential regulatory changes that could impact the real estate market in Morristown. Stay informed about zoning laws, building regulations, and any future developments that could affect property values or neighborhood dynamics.
Conclusion
The future of real estate in Morristown is highly promising with its strong appreciation values, sought-after neighborhoods, and continued commercial growth. As with any real estate investment, it is essential to conduct thorough research, work with trusted professionals, and stay updated on market trends and potential setbacks. By staying informed and proactive, buyers and investors can make well-informed decisions that align.