Choosing the ideal place to call home is a significant decision, one that involves a multitude of factors such as location, amenities, and quality of life. Nestled in Morris County, New Jersey, Morristown emerges as an exquisite destination, embodying the perfect blend of historical charm, modern conveniences, and a vibrant community. In this post, we'll explore six reasons why Morristown is an exceptional place to live and why it should be at the top of your list if you're considering a relocation.
1. Rich Historical Significance
Morristown boasts a rich historical heritage that dates back to the American Revolution. This picturesque town served as General George Washington's headquarters during the harsh winter of 1779-1780. Today, visitors and residents can explore this compelling history through various landmarks, including the Ford Mansion, Jockey Hollow, and the Morristown National Historical Park. The town's commitment to preserving its past adds a unique character to the community, making it an appealing place to live for history enthusiasts.
Photo of George Washington statue. Photo courtesy of Fredrick Roth
2. Cultural Delights
Morristown is a haven for culture seekers, offering an impressive range of arts and entertainment options. The Mayo Performing Arts Center is a renowned venue that hosts Broadway shows, live concerts, and other performing arts events. The Morris Museum delights visitors with its vast collection of art, interactive exhibits, and planetarium shows. In addition, the annual Morristown Jazz & Blues Festival and the Morristown Festival of Books highlight the town's commitment to fostering a thriving cultural scene.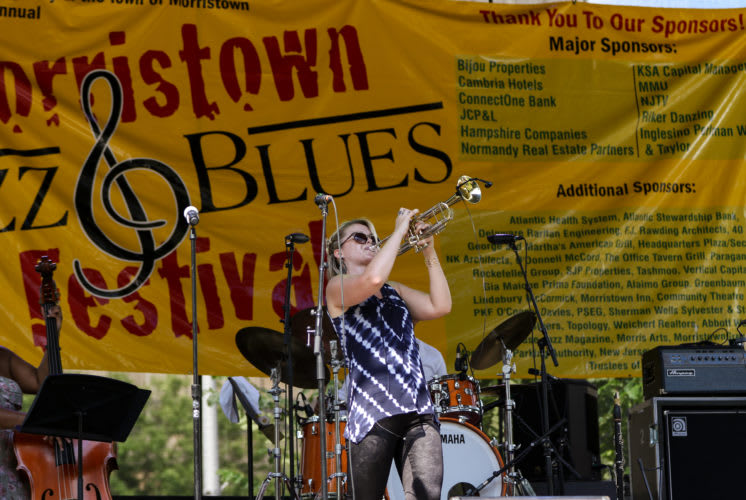 Live performance from the Morristown Jazz & Blues Festival. Photo courtesy of Morristown Green/Kevin Coughlin
3. Excellent Location and Accessibility
Strategically located in northern New Jersey, Morristown provides convenient access to major cities and transportation networks. The town sits just 30 miles west of New York City, making it an ideal commuter town for those seeking a tranquil suburban lifestyle while remaining within easy reach of urban amenities. Morristown is also well-connected by public transportation, with the NJ Transit Morristown Station offering direct train services to Manhattan and other major cities.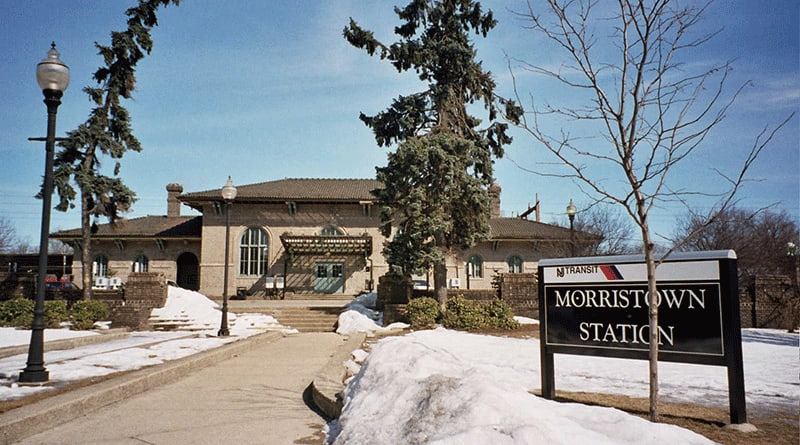 Morristown train station main entrance. Photo courtesy of NJTOD.org
4. Natural Beauty and Outdoor Recreation
Nature enthusiasts will find themselves captivated by Morristown's stunning natural surroundings. The town is surrounded by lush parks, trails, and nature preserves, providing ample opportunities for outdoor recreation. Loantaka Brook Reservation, Lewis Morris County Park, and the Great Swamp National Wildlife Refuge all offer scenic landscapes for hiking, biking, bird-watching, and picnicking. Morristown's commitment to green spaces allows residents to escape the hustle and bustle of city life without venturing too far from home.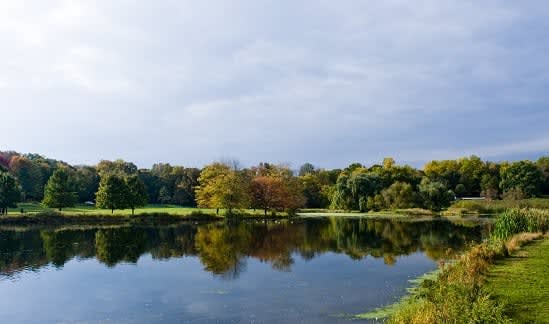 Loantaka Brook Reservation pond. Photo courtesy of Morris County Tourism Bureau
5. Diverse Dining and Shopping Scene
Morristown's vibrant downtown area is a foodie's paradise, boasting a diverse culinary landscape. From cozy cafes and family-owned restaurants to trendy bistros and upscale dining establishments, there's something to satisfy every palate. The town's rich cultural diversity is also reflected in its array of international cuisine options. Alongside the remarkable dining scene, Morristown offers a blend of specialty boutiques, charming shops, and major retailers, ensuring residents can fulfill all their shopping needs without leaving the town.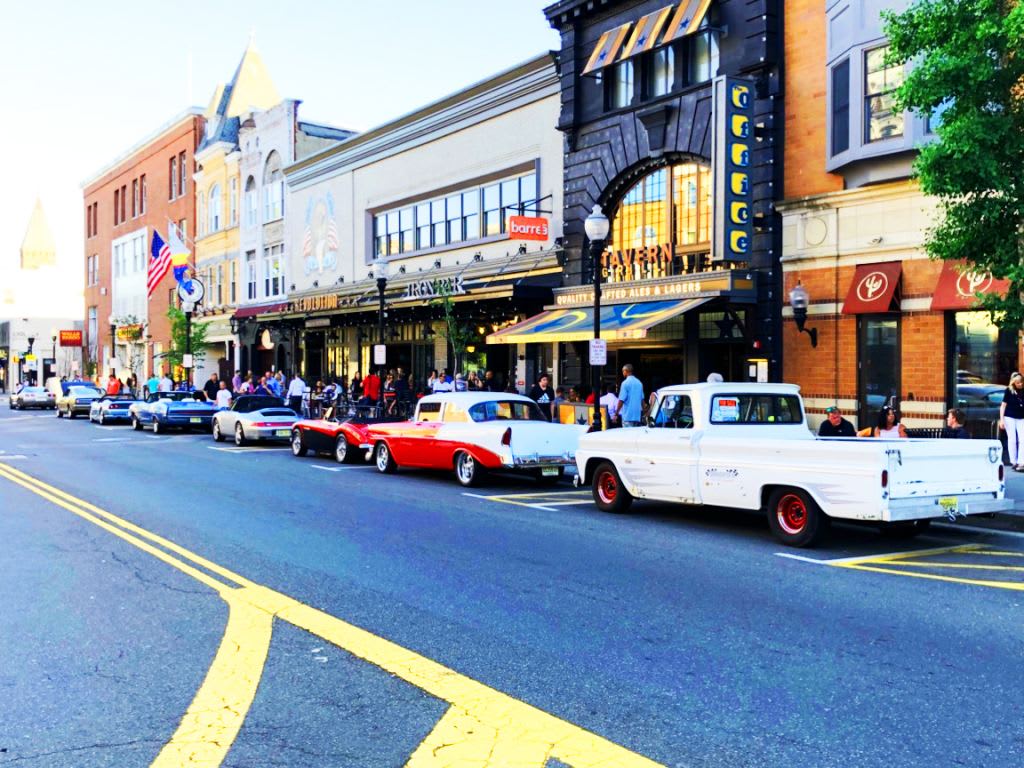 Downtown Morristown. Photo courtesy of Morristown Partnership
6. Top-Notch Education
For families with children, education is a crucial consideration when choosing a place to live. Morristown is home to excellent public and private schools, providing students with high-quality education. The Morristown High School is known for its strong academic programs, while the Morris School District focuses on promoting holistic development. Additionally, the town is within proximity to esteemed higher education institutions, including Drew University and the College of Saint Elizabeth.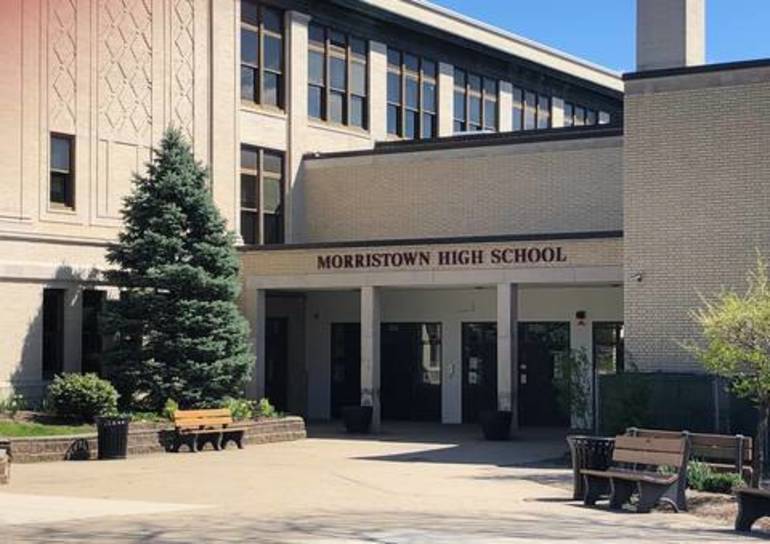 Morristown High School. Photo courtesy of TAPinto
Morristown, New Jersey, encapsulates the essence of a perfect place to call home. With its rich historical heritage, cultural offerings, proximity to major cities, natural beauty, plethora of dining and shopping options, and high level educational institutions, it's easy to see why Morristown is a great place to live. If you're looking to move, you'll want to find a team of local Morristown real estate agents and Realtors to help you navigate the process. That's what we're here for!
Alternatively, you could read more about 7 Qualities of a Great Real Estate Agent or Why It Helps to Work with the Same Realtor When Buying & Selling