Many people consider
Morristown
to be the beating heart of Morris County. With historic landmarks, social events, a delectable dining scene, and fabulous places to shop, this neighborhood truly has it all. A perfect blend of suburban charm and urban convenience, there's a phenomenal selection of properties as well as a vibrant downtown district with plenty of places for entertainment, recreation, and leisure. With so much to offer, it's no surprise Morristown is one of the most sought-after places to live in New Jersey.

While the picturesque parks and outdoor programs make Morristown particularly wonderful during the summertime, the neighborhood offers no shortage of fantastic things to do during the winter. When it comes to the holidays, the options are even more incredible. From lively events to local traditions, the holiday season in Morristown is a time when people come together to spread the season's spirit and show love for their neighbors. From the colorful decorations to the social environment, Morristown is particularly lovely during the holidays.

To fill your days with holiday cheer on your next day in the neighborhood during the winter season, here are three top-notch ways to celebrate the holidays in Morristown. Add any of these wonderful events to your itinerary for a day of joy and festive cheer.
See The Nutcracker at Mayo Performing Arts Center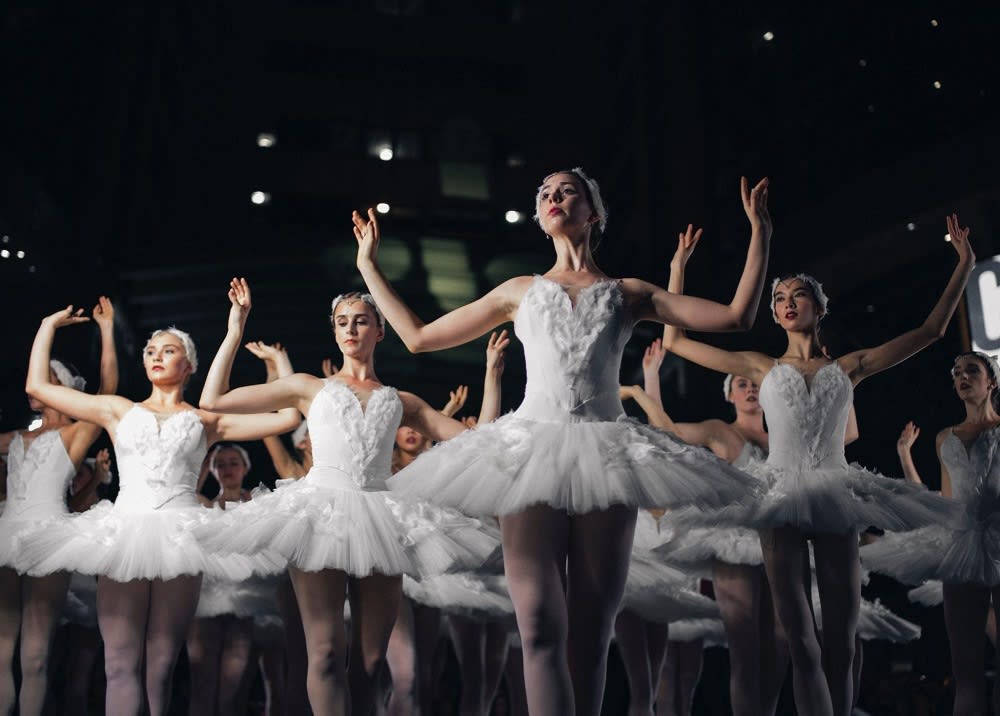 Photo courtesy of Unsplash

There's no shortage of community gems around Morristown, and the neighborhood pays careful attention to cultivating its artistic and cultural scene. Mayo Performing Arts Center is one of the neighborhood's most treasured, hosting wonderful performances and programs throughout the year. A staple in Morristown, this charming venue is always sure to provide a holiday treat each year.
When the holidays roll around,
The Nutcracker at the Mayo Performing Arts Center
is a tradition that's been going on for generations. The New Jersey Ballet has been hosting this iconic performance for over 50 years and continues to marvel its audiences. With impressive special effects, phenomenal dancing, and a touch of holiday magic, seeing The Nutcracker is one of the best ways to celebrate the holidays in Morristown.
Visit the Christmas Festival at Morristown Green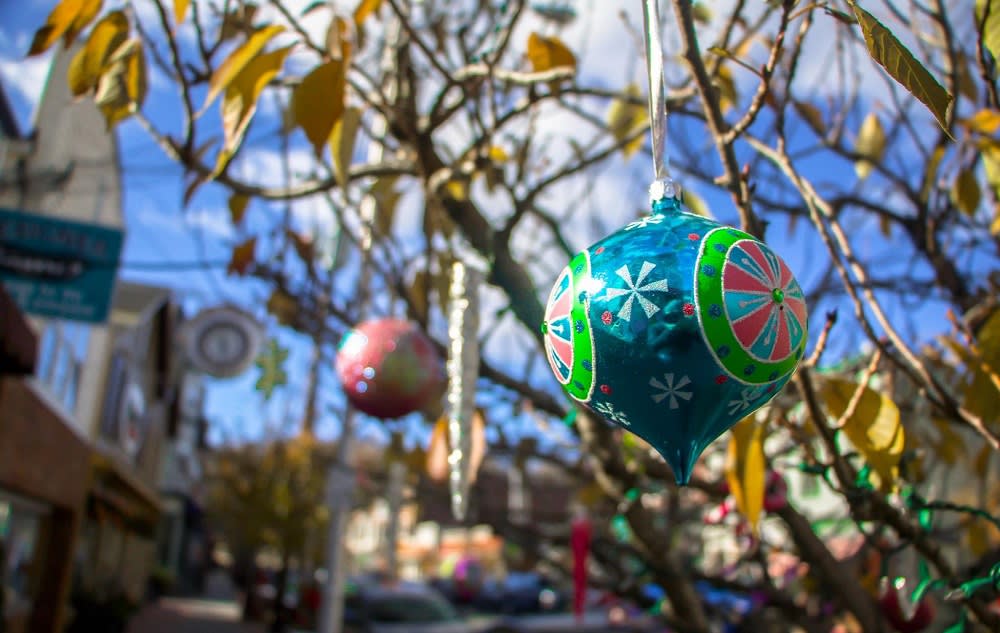 Photo courtesy of Shutterstock
Christmas is known for warming hearts and bringing people together, so celebrate the holidays by visiting the
Christmas Festival at Morristown Green
. The town gets decked out in decorations as it transforms into a winter wonderland for this month-long event. A stroll through the neighborhood will have you singing carols and eating gingerbread before you know it. With activities for people of all ages, everyone is welcome to attend.

From special crafts to ice sculpture demonstrations and photo opportunities with Santa, the Christmas Festival has all the trademarks of a holiday oasis. Sip on hot chocolate, munch on freshly-baked cookies, and take a picture on the oversized, vintage-style rocking horse while spending time with the people you love. Many of the shops and restaurants in the area indulge in the festivities as well, so picking up some presents and grabbing a bite to eat while you're here is a great way to fill the day. Morristown residents look forward to this annual festival the most each year since it always guarantees a delightful time.
Bring in the New Year at First Night Out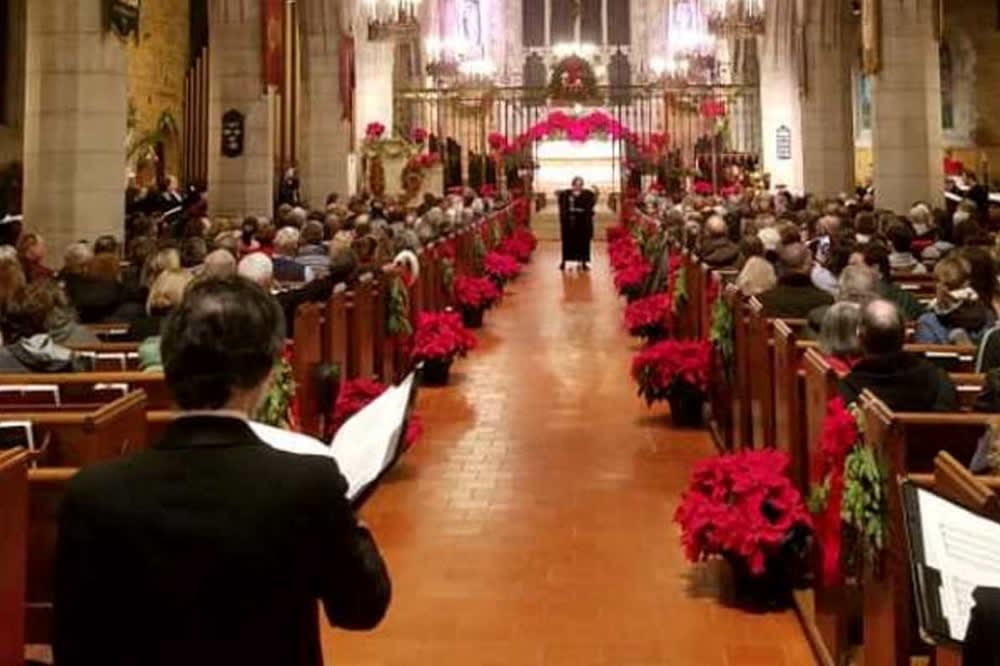 Photo courtesy of First Night Out
Saying goodbye to one year and welcoming in the new one is always a significant event, so bring in the New Year in the greatest way possible by attending
First Night Out
. An annual tradition in Morristown, First Night Out takes place on December 31st each year around 4 PM and continues into the early hours of January 1st. First held in 1992, this event is now famous throughout the region and attracts thousands of visitors each year. The whole community is strongly encouraged to participate to celebrate with one another, so for those unable to attend in person, the event is also live-streamed and available on demand.

On First Night Out, the whole town transforms into a stage. Over 50 performances take place throughout the evening. From jazz to rock to classical, there's an excellent array of musical artists as well as theater and film performances. The event is family-friendly, so all ages are invited. Concluding with the highly anticipated Midnight Countdown, there's no question that attending First Night Out is one of the best ways to celebrate the holidays in Morristown.

Morristown is full of excitement during every season, so celebrate the holidays like a local by participating in one of the community's most cherished activities. Whether you choose to fill yourself with cheer on a visit to the Christmas Festival, see phenomenal performers put on a first-class show at The Nutcracker, or bring in the New Year with neighbors by attending First Night Out, celebrating the holidays in Morristown is a sure way to make memories you'll hold dear for a lifetime. The community truly cares about its residents and those who visit, so filling lives with the spirit of the season is an utmost priority in Morristown.
If you're planning to purchase a home or sell your property in this outstanding neighborhood, you're probably searching for
the best real estate agent in Morristown
to work with. As an expert on Morristown real estate, Shawn Chaconas has years of experience serving communities throughout the region and can help you navigate the competitive housing market. Having handled an extensive array of transactions ranging from condos to
luxury homes for sale in Morristown, NJ
, Shawn can provide you with the insight and skills needed to successfully close a deal.

*Header photo courtesy of Shutterstock