Morristown, NJ, occupies an area of about three square miles where about 20,000 residents live. It's located approximately 50 miles northwest of Manhattan. Morristown NJ real estate is currently selling at a
median price
of $750,000 as of April 2022, which is slightly less than last year's median price of $785,000. In spite of the price drop, the area is experiencing a seller's market because people from crowded locales such as Manhattan and Boston are fleeing the congestion and costs of living there.
Close to 20,000 residents live in an area of roughly three square miles. Morristown is affectionately referred to as "The Mo, "Mo Town," and "Mo City" by locals, and it's also regarded as the "Military Capital of the American Revolution" because of the role it played in the Revolutionary War. Today, this history remains alive and well in
Morristown National Historical Park
.
Morristown isn't just about history. For those lucky enough to own single-family homes or condos in Morristown NJ, the city features outdoor recreation, arts, culture, food, and more. Here are just a few fantastic restaurants to try in Morristown.
1776 by David Burke offers lunch, dinner, Sunday brunch, and power lunches. Enjoy a unique Sunday brunch with tasty pan-roasted salmon with squash and edamame succotash, saffron corn purée, and roasted tomato vinaigrette; a fresh, spicy tuna sushi roll, or east and west coast oysters.


After looking at condos in Morristown NJ all day, check out Monday Burger Night for an array of fresh appetizer salads, plant-based burgers, a lush avocado BLT, and delectable chocolate chip ice cream sliders with toasted marshmallows, amarena cherries, and toasted pistachios under a drizzle of hot fudge sauce. The restaurant also offers a variety of fresh sushi, pasta, and entrees that include olive oil and lemon roasted branzino and a 48-ounce, bone-in filet mignon chateaubriand for two.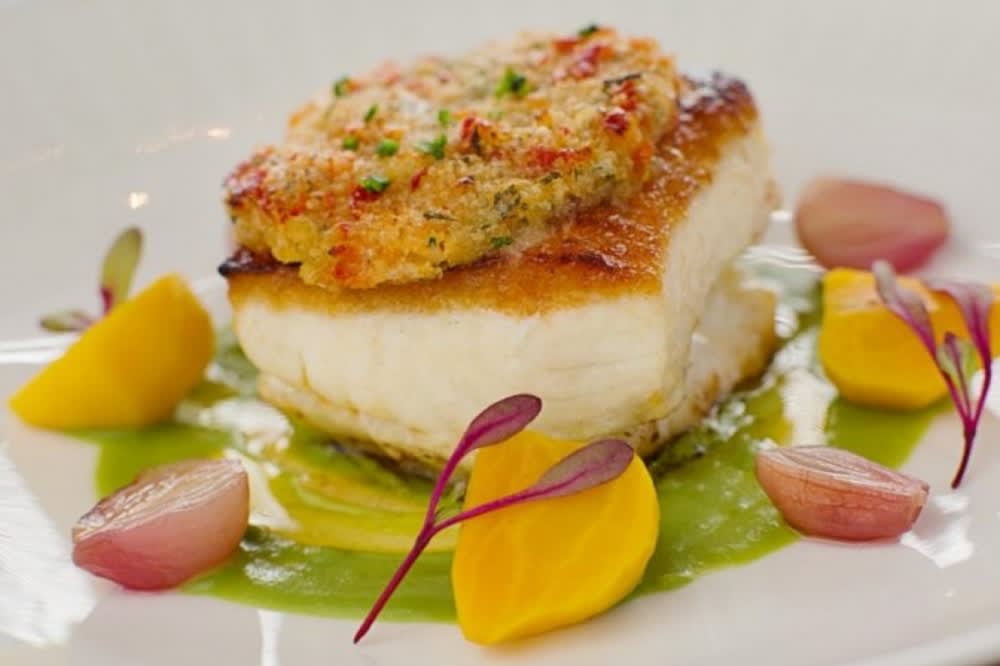 Owners of Morristown NJ real estate can look no further for all-day dining than Blue Morel, which offers breakfast, lunch, and dinner. Menu items of note include a pickled beet salad with apples, goat cheese, and candied pecans; and a crab cake sandwich with horseradish, pea shoots, and mustard on a brioche bun. Also available is Parisian gnocchi with lobster, ramps, and mushrooms; and scallops with fava beans, asparagus, bacon, and watercress. The well-stocked bar is open from 11 am to11 pm, Sunday through Thursday.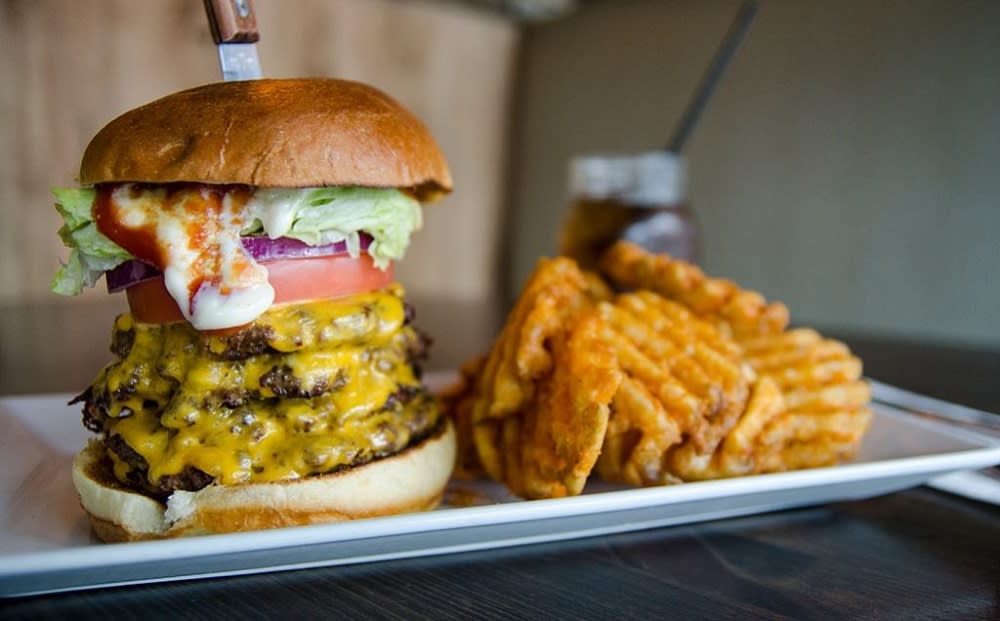 The Committed Pig Burger and Pancake House offer hungry patrons a dozen different burgers, including the Mac & Cheese Burger, featuring a burger topped with macaroni and cheese on grilled sourdough; Mr. Beautiful, a turkey burger topped with Gruyere cheese, jalapeños, avocado, and a fried egg; and the Baked Brie, a burger topped with rich, creamy brie cheese, crispy bacon, and fig preserves.
If you prefer pork, opt for a pork roll sandwich. There are six variations on the menu, including the Pork Donut, which is a pork roll and cheese served on a glazed donut. Diners craving a tasty breakfast can choose from Nutella-stuffed French toast and blueberry pancakes to start off the day.
Brunch, lunch, and dinner can be found at Stirling Tavern, which serves what's described as "upscale tavern fare" in a modern setting that includes a fabulous bar for creative cocktails, local beers, and top-shelf drinks. Saturday and Sunday Brunch features Cuban empanadas, grilled octopus, churro French toast, and fig and brie grilled cheese sandwiches, among many others.


Lunch-goers can enjoy a flavorful falafel burger or tangy kimchi Reuben sandwich with house-made corned beef brisket. Dinner guests can indulge in wild boar ragu or prosciutto-wrapped pork tenderloin.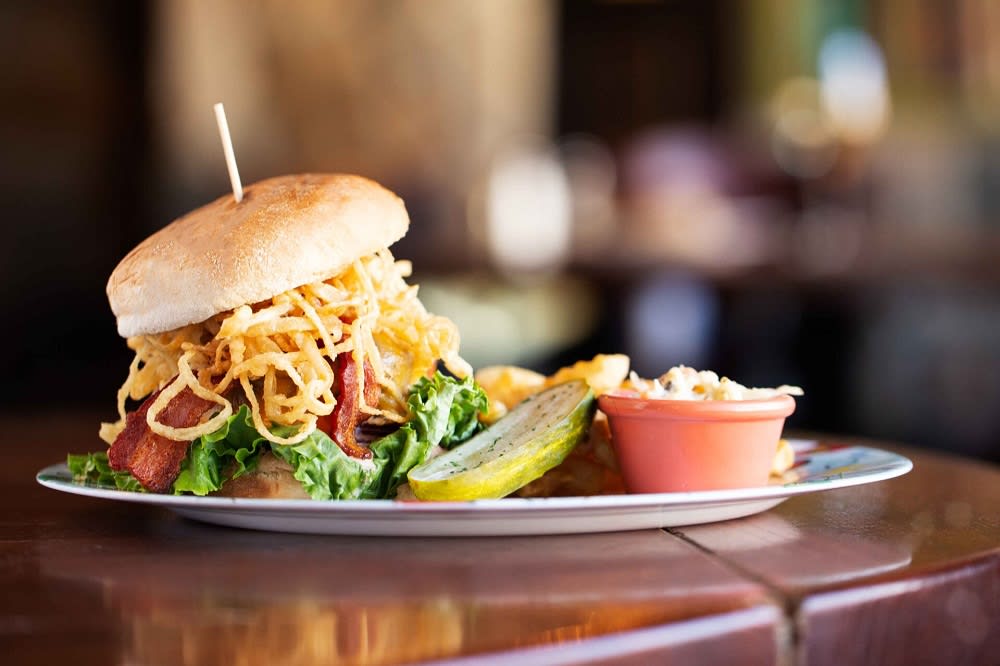 Grasshopper off the Green is a three-story, classic Irish pub that greets hungry diners with brunch, lunch, and dinner, as well as a packed bar and flat-screen TVs for the latest in soccer and rugby tournaments.
Brunch enthusiasts with a hearty appetite can tuck into eggs benedict or a full Irish breakfast of eggs, Irish sausages, rashers (bacon), black pudding, grilled tomatoes, baked beans, toast, and potatoes. Lunch and dinner guests can choose from a selection of United Kingdom fare that includes bangers and mash (Irish sausages with sautéed onions and gravy over mashed potatoes), shepherd's pie, and fish and chips. The menu isn't limited to just regional food. Diners can also indulge in burgers, chicken caesar wraps, calamari, nachos, and tacos.
With a vibrant, Japanese-inspired menu, Inspiration Roll offers hungry patrons a myriad of tasty ramen in hearty broths and fresh offerings in a burrito, rice bowl, and salad form. The American Dream serves up spicy tuna, guacamole, tempura flakes, cucumber, mango, romaine, and spicy mayo, while the Gandhi offers a vegetarian option that features tempura eggplant, cucumber, guacamole, Tamago (a sweet egg omelet), romaine, peanuts, and peanut sauce.


Patrons are invited to build their own sushi burrito, rice bowl, salad bowl, or salad and rice bowl. Different kinds of rice and lettuces come next, then toppings that include baked salmon, spicy crab, shrimp tempura, braised pork, grilled chicken, tofu, and tempura sweet potatoes.
This family-run, award-winning Indian restaurant offers hungry diners both à la carte dishes and a hearty, flavorful lunch buffet. Start off your meal with Palak ki Chaat, which are handmade spinach fritters with potatoes, chickpeas, tamarind sauces, yogurt, and spices; or a hearty Mulligatawny soup that's made with ground lentils, cracked pepper, and chicken or vegetables.


You'll enjoy tandoor oven specialties, including minced lamb kebab, lemon-flavored shrimp, garlic-flavored chicken, Navrattan Korma (dried fruit and vegetables with cashew gravy and butter), and, of course, garlic naan. The restaurant offers catering for parties and private events.
From its historical and cultural attractions to its cuisine, Morristown is a community locals love. Experienced, well-connected Realtors know the best
available single-family homes and condos in Morristown NJ
. If you seek an expert opinion and advocate,
Morristown real estate agent Shawn Chaconas
has you covered.