If you're planning a visit to the delightful Morristown, NJ area, it's important to find comfortable accommodations that cater to your needs. Whether you are visiting for a wedding, sporting event, or to simply check out the town. In this blog post, I will explore a range of hotels, lodges, and bed and breakfasts in Morristown to help you make an informed choice.
The Madison Hotel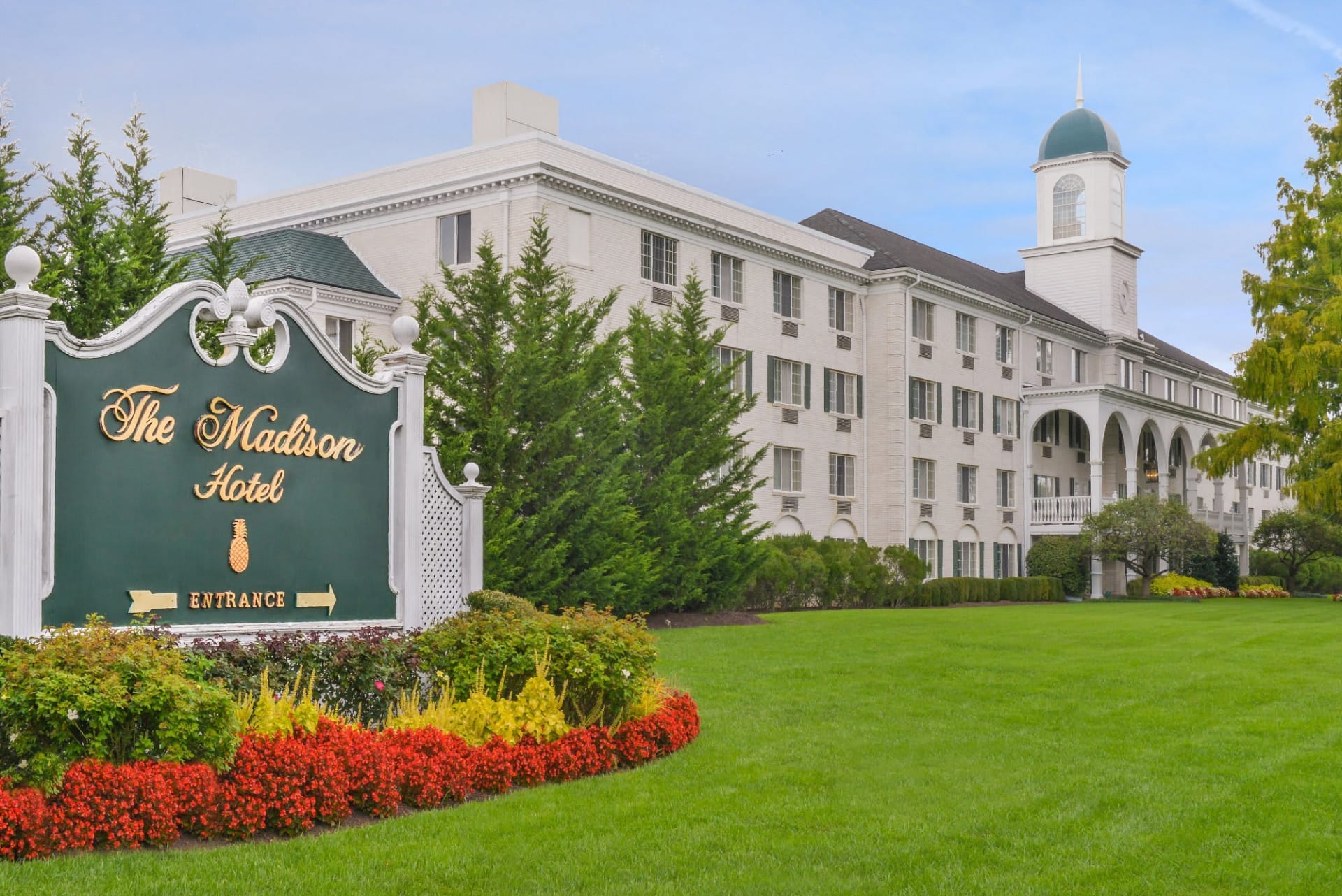 Photo courtesy of Trip Advisor
As one of the most sought-after hotels in Morristown, The Madison Hotel showcases a timeless elegance that sets it apart. The spacious and beautifully appointed rooms provide a serene retreat, featuring modern amenities and plush furnishings. Whether you're traveling for business or pleasure, you'll find the utmost comfort and relaxation in these thoughtfully designed accommodations.
The Madison Hotel is a short drive away from the town's vibrant attractions, including historical landmarks, charming boutiques, and renowned dining options. After a day of exploring the area, unwind and indulge at the hotel's acclaimed on-site restaurant, offering a tantalizing menu crafted from the finest local ingredients. Immerse yourself in the welcoming ambiance, where attentive staff members are dedicated to ensuring your stay exceeds expectations.
When visiting Morristown, NJ, The Madison Hotel stands out as a luxurious haven, combining elegance, comfort, and a prime downtown location. Experience a truly memorable stay at The Madison Hotel, where every detail is crafted to provide an unforgettable experience in the heart of Morristown, NJ.
Hyatt Regency Morristown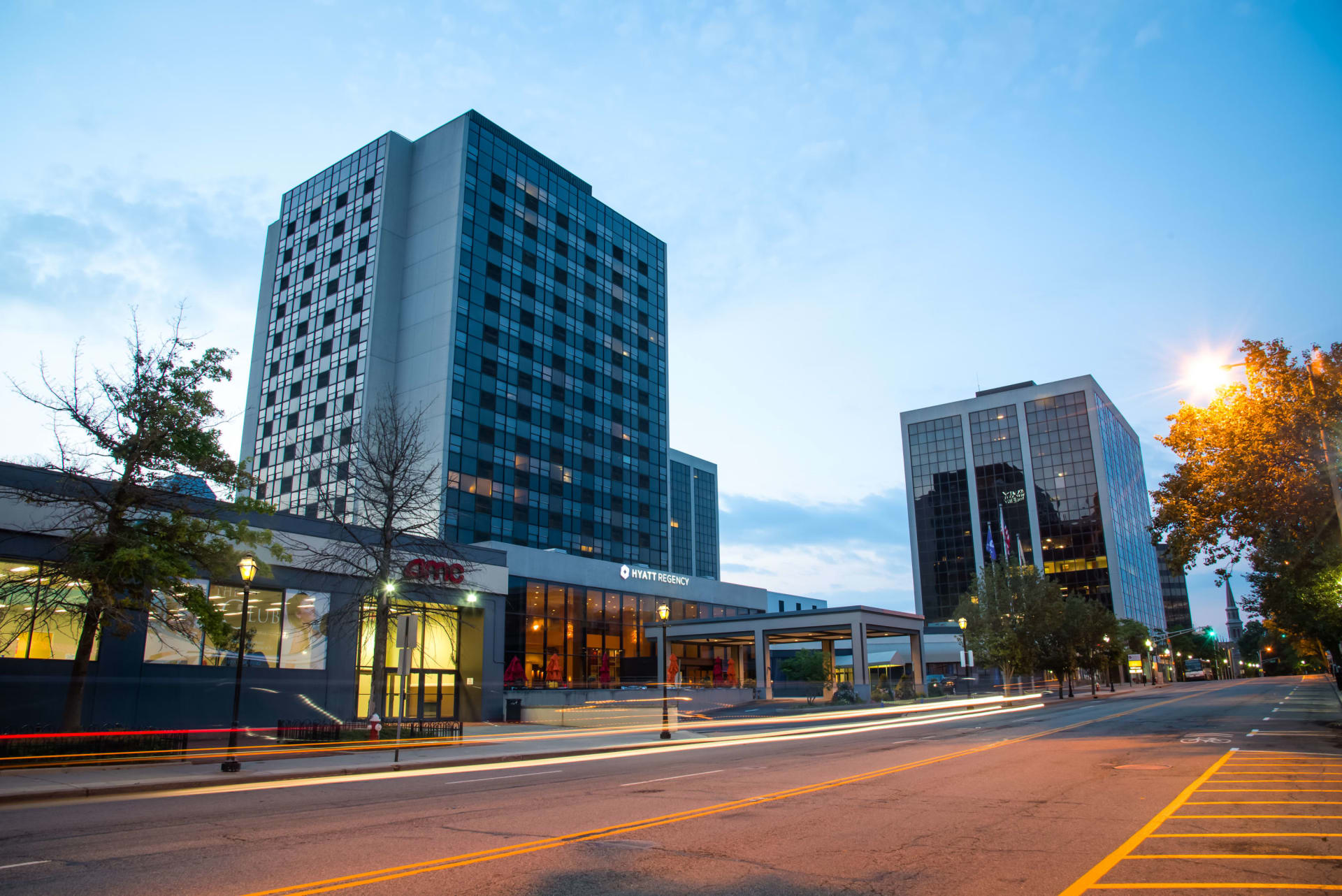 Photo courtesy of NJ.com
Situated in downtown Morristown, the Hyatt Regency is a contemporary hotel that offers modern comfort and convenience. Its spacious rooms, fitness center, and on-site dining make it a popular choice, especially for business and leisure travelers.
At the Hyatt Regency Morristown, you'll find spacious and tastefully designed rooms that provide a tranquil retreat from the bustling downtown. Each room features modern amenities, stylish décor, and plush bedding, ensuring a restful night's sleep. Start your day with a rejuvenating workout at the hotel's state-of-the-art fitness center, followed by a delicious breakfast at the on-site restaurant, where you can savor a variety of locally sourced dishes.
Conveniently located in downtown Morristown, the Hyatt Regency puts you just steps away from the town's cultural attractions, shopping destinations, and popular restaurants. After a day of exploring Morristown's historical sites or attending business meetings, unwind at the hotel's bar and lounge area, where you can enjoy signature cocktails and socialize with fellow guests. With its prime location and exceptional amenities, the Hyatt Regency Morristown is the perfect base for discovering all that this vibrant town has to offer.
The Westin Governor Morris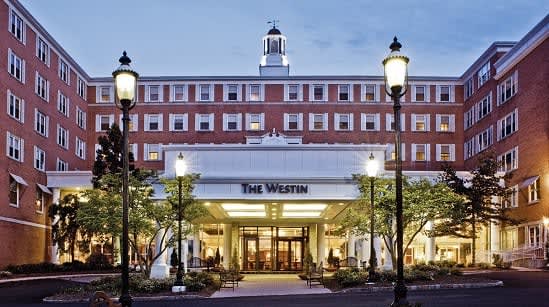 Photo courtesy of Morris County Tourism Bureau
Step into a world of elegance and comfort with the well-appointed rooms at The Westin Governor Morris. Sink into the plush bedding, enjoy the contemporary amenities, and take in the picturesque views of Morristown. Whichever your reason for visiting is, these luxurious accommodations ensure a restful and rejuvenating stay.
Also conveniently located in downtown Morristown, The Westin Governor Morris offers easy access to Morristown's downtown area, which never has a shortage of options of dining, shopping, amenities and more. Unwind in the hotel's upscale dining establishments, where you can savor delectable dishes crafted from locally sourced ingredients. Indulge in a pampering session at the hotel's rejuvenating spa, or maintain your fitness routine at the fully equipped fitness center.
Experience the epitome of luxury, tranquility, and convenience at The Westin Governor Morris during your visit to Morristown, NJ. Embrace the sophisticated ambiance, enjoy the exceptional amenities, and relish in the warm hospitality that defines this renowned hotel. Whether you're exploring the town's historical sites, conducting business, or seeking a tranquil retreat, The Westin Governor Morris provides an unparalleled sanctuary in the heart of Morristown.
Other notable accommodations around the Morristown area:
Bernards Inn, Bernardsville, NJ
Sheraton Hotel, Parsippany
Whistling Swan Inn, Stanhope
Tamaracks Country Villa, Byram Township
The Chesterfield Inn, Chester
Whether you prefer the sophistication of hotels, the warmth of bed and breakfasts, or the tranquility of lodges, Morristown and its surroundings offer a variety of accommodations to suit every traveler's preferences. From elegant hotels in the heart of Morristown to charming inns nestled in neighboring towns, you'll find the perfect place to rest and recharge while exploring all that this captivating area has to offer.